Bad Boy Records icon Ma$e is keeping it 100. The hip-hop veteran has stepped forward to share his concerns for the well-being of rap superstars including Kanye West, Casanova 2x and YFN Lucci.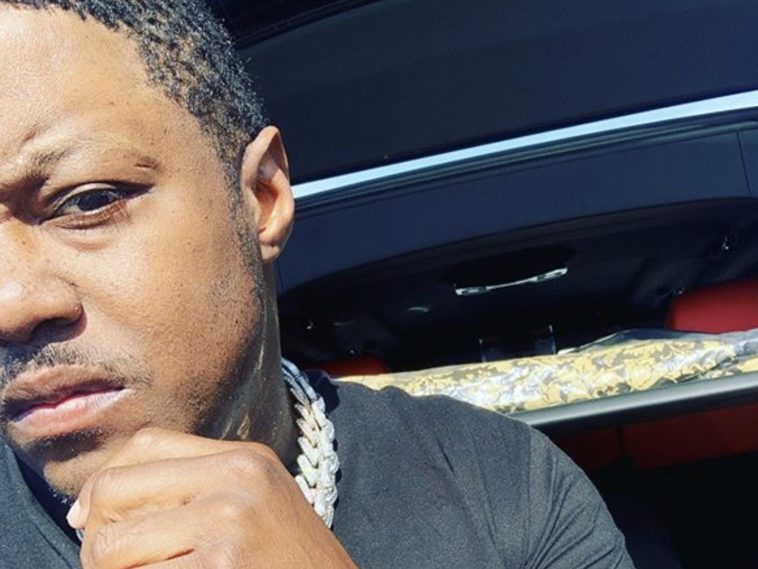 189 Views
Comments Off on Ma$e sends prayers to Fivio Foreign, Kanye West + Casanova
Ma$e sends prayers to Fivio + Yeezy
Mason Betha went to his Instagram page with some deep words. The Harlem rap god spoke on not being afraid to speak his mind before name-dropping rap stars he cared about.
"I fully understand that though my page can be reported/ not being suggested to others in the feed for speaking truth I'm aware that no weapon formed can stop me. That doesn't mean it will be formed and it also doesn't mean that they won't try. It just means they won't succeed in their attempt. That's why you're still here. Look, I'm grown and I'm still playing that's my car…. 😜 WE (GOD's People) WIN WHEN IT LOOKS LIKE IT & WE WIN EVEN BIGGER WHEN IT DOESN'T LOOK LIKE IT. Hey @fivioforeign_8fs @yfnlucci @kanyewest and #casanova2x – I'm praying for you guys and your families' speedy recovery. #Day8 of #22days of speaking my mind."
Ma$e Reveals Why Rap Greats Hate Him
Recently, Betha didn't name-drop who – in particular – had an issue with him but finally provided some context to why. The Harlem mogul blamed his popularity amongst women for fueling most industry issues.
"When people show me hate I accept it, because finally I have done something for them to stop hiding the real them. THE LOVE BE FAKE, THE HATE BE REAL. For 20 plus years some of your greatest artist have been mad with me over females and disguising it as other reasons #ThatsNotCool – I'm not ducking no conversations! – Am I twitterfingers right now? 😂 WE CAN GO LIVE, I'M STANDING ON WHAT I SAID. #Day5 of #22days of speaking my mind #mase"
Ma$e Names "Weakest Thing" Black Men Do
Hours prior, Ma$e went to his Instagram to keep things a buck. The Harlem native said he believed street gangs should be an absolute no-no for Black men.
"I know what I'm about to say is unpopular but it still needs to be said. The weakest thing a black man can do today is join a street gang. The person who you're riding for today ends up getting a bag to kill you or sending you to jail. Think about it what type of person would ask you to hurt your own people and take an oath to be there for your gang only to end up not being there for your children and family. I NEVER UNDERSTOOD THAT. Maybe that's why I NEVER THOUGHT PEOPLE IN GANGS WERE TOUGH! If you're thinking about becoming one don't! I RESPECT A MAN THAT CAN STAND ON HIS OWN. #Day3 of #22days of speaking my mind. #mase"
A day prior, Ma$e talked about fearing no man and wanting haters to keep his name out of their mouths.
"Here is some food for thought. You can never curse or trap a blessed man… you will only ruin your own future doing so. So to all my consistent haters and you know who you are, do yourself a favor and keep my name out your mouth. It would bless you and your health. I'M TOO BLESSED TO BE FINESSED. I HAVE POWER IN 3 WORLDS – Heaven, Earth and Hell. I'm fearless. That means, if I did have fear to do something, I would do it anyway. Now is not a good time to play with me I have no respect for devil 👿 I surely would tolerate your behavior. I fear no man not even NYPD! #Day2 of #22days of speaking my mind #enjoy #MASE Also, tag somebody mad about your success!"
Ma$e Is Speaking The Truth For 22 Days
Earlier in the week, Ma$e started up his new Instagram campaign. Betha vowed to keep it truthful and hones for 22 days.
"They said when I'm in shape I dance better than @chrisbrownofficial lol weigh in? #22days of speaking my mind #Day1"
Encouraging Everyone To Stay Happy
Back in January 2021, Mason Betha shared some deep words for his fans. The Harlem rap legend took the religious approach and said the only person who should be mad in life is the devil.
"I'M DANGEROUS ⚠️ WHEN I'M HAPPY😁😀😃😆😛🤪😜🤓😉 Today it really hit me that this is God's Hand… and His Favor will make up for a lifetime of let downs. For that I am very thankful. Ain't nobody mad 😡 but the devil 👿 Tag someone who needs to know stay happy!"