Grammy-winning rapper Ludacris' wife is officially-officially in-between 30 and 40. The hip-hop star's ride or die Eudoxie has lit up social media to acknowledge turning 35.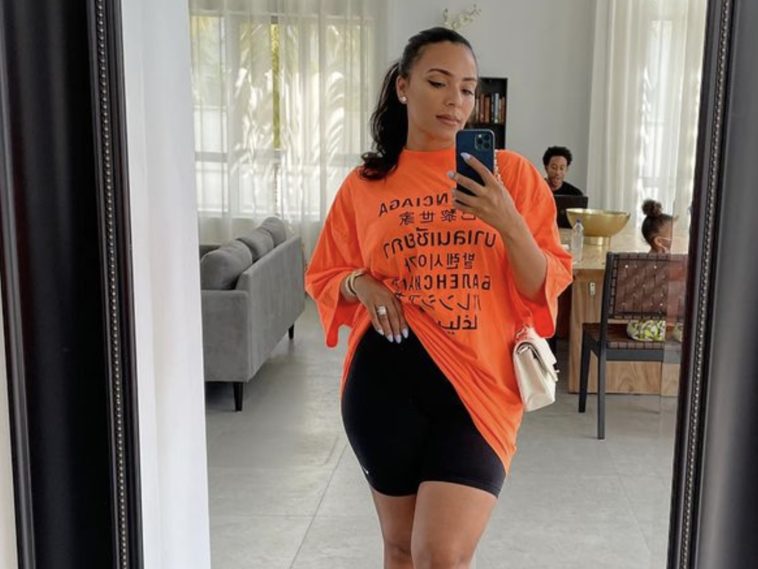 99 Views
Comments Off on Ludacris' wife bids farewell to 34 + welcomes 35 in new pic
Ludacris' wife bids farewell to 34
Eudoxie went to her Instagram page with a final salute to 365 days of being 34. She also welcomed the idea of celebrating more life.
"34 you have been great to me. ❤️🙏🏽 #35tmrw"
A few days ago, Luda shouted out Eudoxie with a Mother's Day message.
Eudoxie Reveals Ludacris' Best Gift
In July 2020, Luda shared gorgeous shots of themselves in the ocean. The Disturbing tha Peace uploaded a cozy photo of himself and his bae laying together on a couch. In the caption, Luda revealed what Eudoxie said is the best present he's ever gifted her.
She said the best gift I've given her is a lifetime of memories ✈️ #thebridges
Ludacris + Eudoxie Define Marriage Goals
In July 2020, Luda and Eudoxie effortlessly wowed Instagram followers with oceanside shots together. One moment shows Eudoxie falling into Luda's arms as they soaked in salt water.
"Luda Island Looks Good On Us 🏝🏝" -Ludacris' Instagram
Digging Deep Into Her Personal Life
In May 2018, Eudoxie let fans deep into her personal life. The rap veteran's life partner revealed that she suffered a miscarriage. She went to Instagram and shared an emotional post about having surgery following the miscarriage.
"Lord, I thank you for the gift of life. This year didn't necessarily start off right for us. I had a miscarriage and needed to have surgery. It was very easy to complain and self pity but I refused to let the enemy win. I stayed faithful and prayed up. I spent hours focusing on the many ways the Lord has blessed me. How could I complain when God has blessed me with the opportunity to already experience motherhood? I'm sharing this with you all to remind you to live in gratitude. When the enemy tries to knock you down, get even closer to your faith. My faith has been tested many times throughout my life but I'm only getting stronger. Life will not always go as planned and keeping a positive and grateful attitude will only bring more and bigger blessings. Thank you God for your favor over my life. Thank you for my beautiful family and friends who have been so supportive. Thank you for another year!! 🙏🏽❤️"