Grammy-winning rapper Ludacris knows he has a true ride or die in his wife. But even more than her loyalty is just how bad Eudoxie slays when she gets camera time.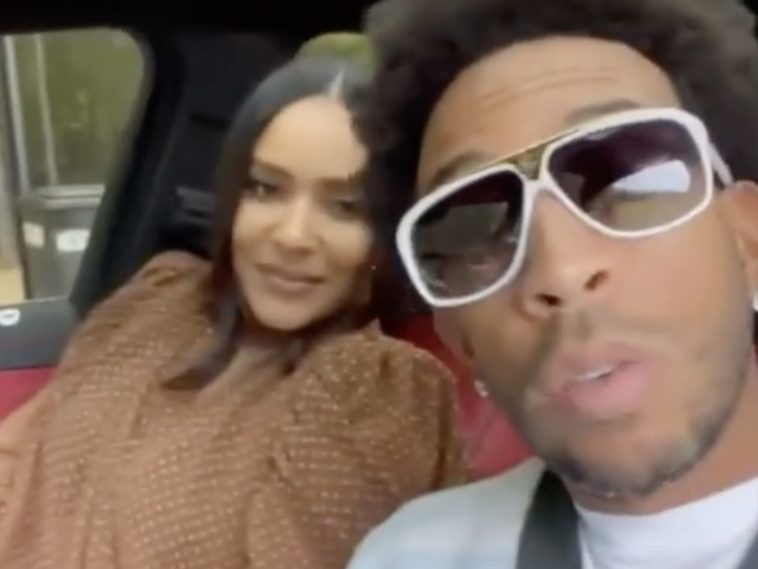 @sohh @sohhdotcom

129 Views
Comments Off on Ludacris Proves His Wife's Bad-Bad In TikTok Thirsts
Ludacris Proves His Wife's A Dime
The Disturbing tha Peace boss went to his Instagram page with a jaw-dropping TikTok clip. The video plays Luda's "My Chick Bad" classic while showing off a handful of Doxie slays.
"When I heard #MyChickBadwas trending on TikTok!"
The eye-opening video sparked a co-sign from Luda's daughter Karma Bridges.
"Factsss all day😍😍😍😍"
The Georgia native also shared a separate post flexing his marriage goals with Eudoxie.
"If a hug represented how much she Loved me, she would stay in my arms forever 💪🏾 #thebridges"
Eudoxie Has The Post-Vacay Blues
Fresh from a romantic couple vacation to a secret island, Eudoxie recently complained about missing the tropical climate. Miss Bridges accompanied her message with a nostalgic shot of herself in a white one-piece swimsuit from the trip, looking glowy and in full-on vacay mode.
"I already want to go back. Lol Ok it's only because I'm miserable during pollen season in ATL. 🤧"
Luda snuck into her comments section to get a little flirty with his ride or die.
@ludacris I Got the Cure For You
Eudoxie Reveals Ludacris' Best Gift
In July 2020, Luda shared gorgeous shots of themselves in the ocean. The Disturbing tha Peace uploaded a cozy photo of himself and his bae laying together on a couch. In the caption, Luda revealed what Eudoxie said is the best present he's ever gifted her.
She said the best gift I've given her is a lifetime of memories ✈️ #thebridges
Defining The Marriage Goals
In July 2020, Luda and Eudoxie effortlessly wowed Instagram followers with oceanside shots together. One moment shows Eudoxie falling into Luda's arms as they soaked in salt water.
"Luda Island Looks Good On Us 🏝🏝" -Ludacris' Instagram