Controversial rapper Lil Pump is in attention-seeking mode again. Donald Trump's favorite MC went on social media showing off his fresh-done nails and said he doesn't want anyone following in his pedicured footsteps.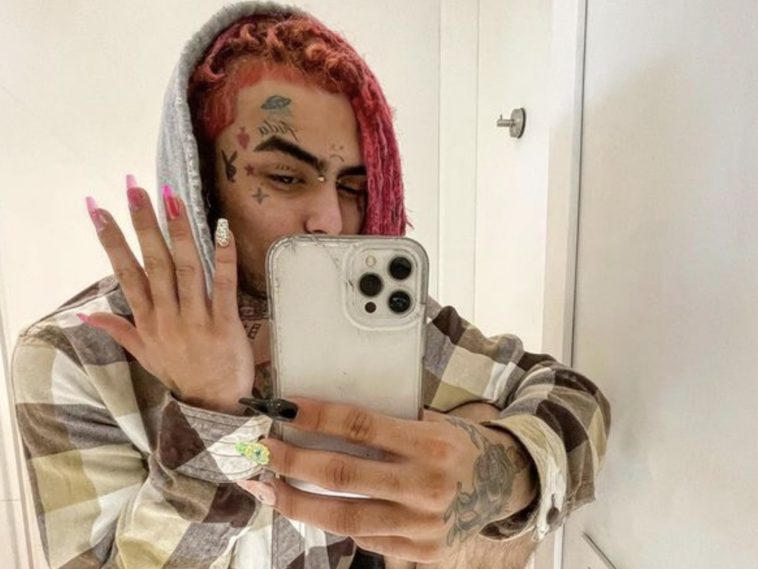 @sohh @sohhdotcom

189 Views
Comments Off on Lil Pump Gets Acrylic Nails + Warns Not To Steal His Style
Lil Pump Gets Acrylic Nails
Lil Pump went into his Dennis Rodman / Young Thug bag, gracing his Instagram and Instagram Story with shots of his new nails. In his Story, he said, "This is all I'm rocking. Don't copy me, please."
"ROCKSTAR LIFE"
Lil Pump Joins The Stop Asian Hate Movement
Getting serious for once, the Miami native is using his fame to help spread a much-needed message. Pump sent out a post supporting the #StopAsianHate movement in light of the deadly massage parlor attacks in Atlanta this week.
"Stop Asian crime ❌"
Karrueche Crushed Over Atlanta Shootings
This week, Hollywood actress Karrueche Tran went to her Instagram page to share her reaction to the horrific shootings. She also put up a message about people ending hatred toward the Asian community.
"💔💔💔💔💔💔💔#STOPASIANHATE"
In the comments section, fellow Asian model Daphne Joy spoke out on KT's post.
"What ! 😔 😡 😭"
Jhené Aiko Wants Asian Hate To Stop
R&B singer Jhené Aiko made sure to step up and speak out this week. The West Coast crooner shared a message about people wanting violence to stop in both the Asian and Black communities as a result of the Atlanta shootings.
"i am the descendant of Asian and African ancestors. … violence across the Asian American and Black communities is unacceptable. … we can stand in solidarity through protecting, educating and telling our stories. #TellOurStories #STOPAAPIHATE"