Florida rapper Kodak Black might have a few years in the game but he's ready to look into getting his master's. The hip-hop star has stepped up to share his respect and admiration for music icon Nas and OVO Sound boss Drake.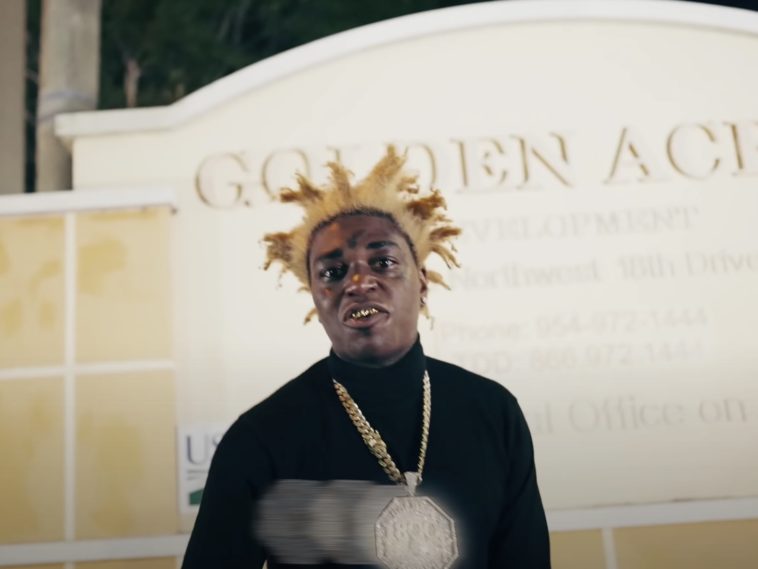 190 Views
Comments Off on Kodak Black's Ready To Learn Game From Nas + Drake
Kodak Black's Ready To Learn Game
KB hit up his Twitter page to reveal the unexpected salute to both God's Son and Drizzy. Black responded to someone pitching him on the idea of putting out a song with Nas.
"Can't Wait To Nas Put Me Under His Wing Him Or Drake , I'm F*cked Up Bout Dem Two N*ggas"
Kodak Black Threatens To Sue Jackboy
Slightly switching up topics, Kodak recently said he hadn't received any money from his longtime friend and fellow rapper Jackboy. KB threatened to sue him. Black called him out on Instagram for owing money and considered taking it a step further with a lawsuit.
I Still Ain't Get My Money From This Ungrateful Lil Bi*ch Yet & What's Krazy A N***a Ain't Even TRYING 2 Make These People Send Dat , No Kinda Effort To , But If I File This Lawsuit Or Sumn Ima B Green
Kodak Black Makes Huge Grammys Promise
Everybody will see if Kodak is a man of his word. The rap star recently went online to make a major promise to fans, but there's one major condition.
Yak says if his close friend and NFL MVP Lamar Jackson can win the Super Bowl this upcoming season for the Baltimore Ravens, he'll take home a Grammy Award. Jackson responded with a rocket and fire emoji, which is perhaps a subliminal way of letting fans know he's down for the challenge.
Bring The Super Bowl Back To The City This Year & Ima Bring A Grammy
Kodak's Instagram Page Fades to Black
The Pompano Beach native recently had people questioning his whereabouts. The hip-hop troll recently decided to seek some privacy at this time to – presumably – reflect on how he literally flushed any hopes of financial security down the toilet.
Several weeks ago the Sunshine State rapper shared super cringe footage of himself throwing thousands of dollars in the ocean and flushing hundreds down the toilet. Hours later, his Instagram page has gone totally dark.
Some online speculated he left Instagram to collect himself after wasting such a large amount of money as a flex. KB could possibly return when he has found a way to recover the lost stacks.