Jelani Day's cause of death has been officially announced by the Lasalle County coroner's office. The Illinois State University graduate student was found dead in the Illinois River last month, 11 days after he went missing.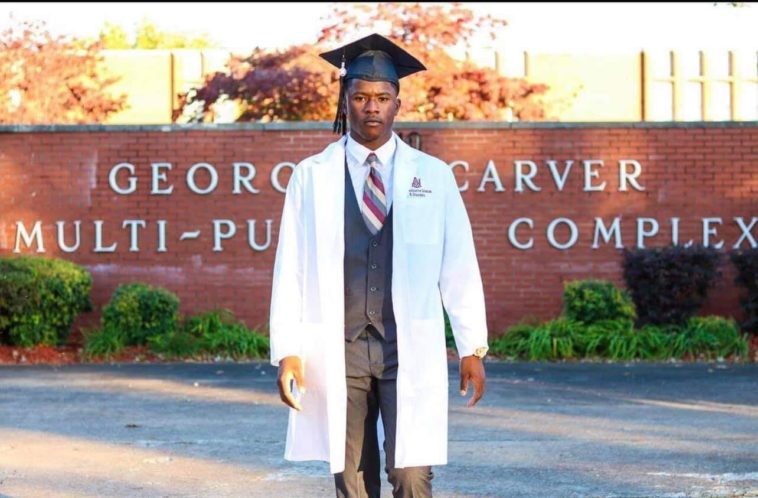 159 Views
Comments Off on Jelani Day Cause of Death Announced, Charges Filed Against Officers Who Shot Jamarion Robinson 76 Times
Jelani Day's Cause Of Death Confirmed
The coroner has determined that Jelani's cause of death was drowning. However, the coroner also said in a statement that the way in which he ended up in the river is still unknown and "there was no evidence of antemortem injuries, such as manual strangulation, an assault or altercation, sharp, blunt or gunshot injury, infection, tumor, or significant drug intoxication.
Jelani's mother, Camren Bolden Day, calls this new report an insult. She said in a statement, "Jelani was an avid swimmer, and an avid swimmer doesn't drown himself. Jelani didn't drown himself. Jelani didn't have depression or mental issues. Those are indicative of someone that had suicidal thoughts that's not what my son had."
Mrs. Day took part in a march in the town where her son was found to continue to pressure authorities to keep the investigation ongoing.
Officers Indicted In Jamarion Robinson Murder
Recently, another black man who was murdered by police may be receiving justice as the two officers involved with the case have now been indicted.
Jamarion Robinson, 26, was shot 76 times by police on Aug. 5, 2016, when officers tried to enter his girlfriend's apartment. Law enforcement had been pursuing a man who had allegedly pointed a gun at Atlanta officers and fled.
Robinson's family said their son, who suffered from mental illness, was at his girlfriend's apartment when 16 officers broke down the door.
"Over 90 rounds were fired at my son, flash-bang grenades were thrown at him, landed on him, burning him. Somebody walked up the stairs, stood over him, and shot down into his body two more times. After that, he was handcuffed and dragged down a flight of stairs," Monteria Robinson Jamarion's mother said at a news conference in June 2020.
The case had been delayed from being brought before a grand jury a couple of times, but the family hired their own investigators and were supported by the local NAACP.