Issa Rae is revealing her thoughts about working with the music industry for her upcoming show "Rap Shit." She says the music industry is the "worst industry she's come across."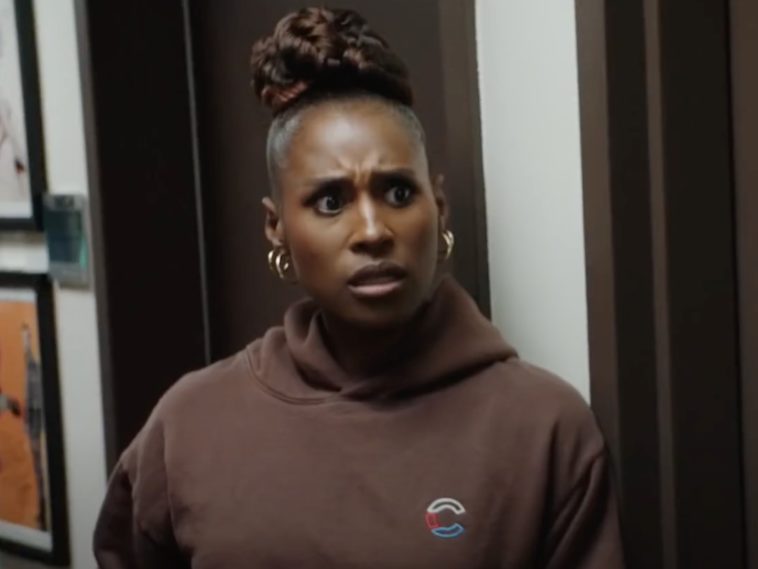 169 Views
Comments Off on Issa Rae Says Black Music Biz Is "The Worst Industry She's Come Across"
Issa Rae Calls Out Music Industry, Says It's Full Of Crooks And Criminals
Insecure fans could always count on each episode to deliver a fresh soundtrack of new music from independant artists curated by Issa Rae herself. She recently told the Los Angeles Times the struggles she would encounter in her interactions with music execs during the course of producing Insecure, and shared that she found the music industry to be archaic and abusive.
When asked if she thinks the music business is a place where good ideas flourish, she said, "It's probably the worst industry that I have ever come across. I thought Hollywood was crazy. The music industry, it needs to start over."
She went on to talk about how "Insecure" tried to create an artist-friendly environment and that she's seen how convoluted it would be to craft up deals and work with artists' labels.
Black Music Action Coalition: "Real Change Begins Now"
The issue of abusive recording contracts and convoluted artists deals has been an ongoing concern, most recently addressed by The Black Music Action Coalition last year. In its open letter to the entire music industry, the BMAC explained the importance of having a system of checks and balances throughout the music biz.
As its first order of business, BMAC presented an open letter to the industryon the "urgent need to meet with each organization's C.E.O., senior management and the heads of their newly formed task-forces to directly address systemic racism head-on and put plans in place for long-term and lasting change." It plans to work together with these leaders to "hold their companies accountable and implement a system of checks and balances to ensure change actually takes root." The group will also foster various education, mental health, financial literacy, entrepreneurship, policing, social justice and political causes that directly impact Black communities. (Variety)
The Insecure Finale Delivers For Fans In A Celebration Of Friendship, Love & Career Success
After five seasons, the finale episode of Issa's groundbreaking series, Insecure delivered for fans – ultimately bringing to completion all the entanglements along the way, celebrating friendships, successes and neatly tying up the lives of Issa and her friends in a full circle.
Issa Rae Covers New Roc Nation Luxury Magazine
Issa Rae's show "Insecure" might be ending, but she has no plans of slowing down. The director covers Roc Nation's new luxury multimedia magazine, EDITION.