New York rap veteran Fat Joe went online to show love to a Big Apple icon. The Bronx native sent a shout-out to Queens rapper Nas on the anniversary of his debut album's release.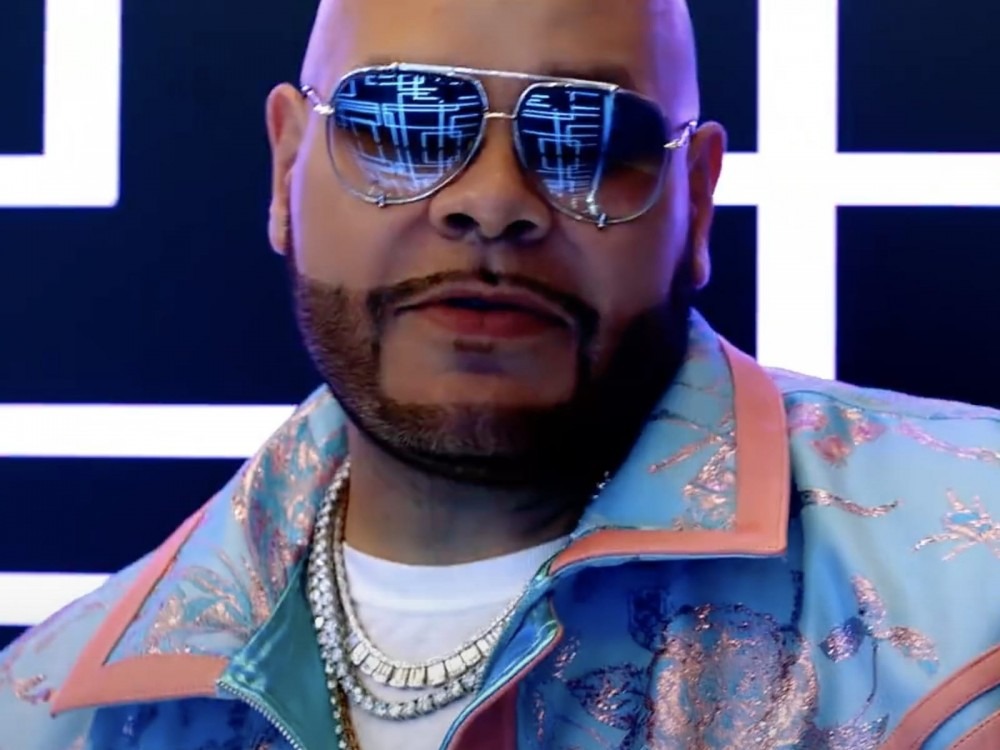 @sohh @sohhdotcom

169 Views
Comments Off on Fat Joe Names Nas' Masterpiece Album
Fat Joe Says Nas' Classic Changed His Life
Illmatic is widely considered one of the greatest albums of all time, regardless of genre. Nas dropped the classic work on April 19, 1994. On its 27-year anniversary, Fat Joe went to Instagram to give the Grammy-winning MC his flowers.
"A masterpiece this album changed my life 27 years ago @nas congrats"
Nas Gets Deep Celebrating Illmatic Anniversary
Nas of course knows the importance of April 19. The ultra-talented lyricist came forward to celebrate the anniversary of his unforgettable Illmatic studio album. Nasty Nas went to his Instagram page to reflect on his debut album.
"The stuff that young people have to see and experience is literally crazy. Yesterday was as it still is today. @jungleqb & Drawz (RIP) on patrol on constant watch & on point from all directions. People value different things. I value respect. Respect to All. 27 years ago today a album dropped that changed Everything. Love to all. @illmaticmovie on Netflix"
The post sparked a huge amount of co-signs from NBA superstar LeBron James and producer Hit-Boy.
"GODS SON! 🙏🏾👑" -LeBron James
"💪🏾" -Hit-Boy
"Ground breaking classic 👏🏾" -Shyne
Nas Pens Emotional Open Letter
A few days ago, Nasir Jones went to his Instagram page to share a video message to his daughter. It's worth noting the letter was in partnership with alcoholic beverage giant Hennessy.
"Dear @iamdestinyjones — a letter written from the heart and in light of Black perseverance. #NeverStopNeverSettle Society celebrates the perseverance and success of Black entrepreneurs and is a continuation of @HennessyUS long-standing commitment to Black communities."
In the video, Nas talked directly to Destiny about understanding the power of Black greatness.
"Dear Destiny, I wanted you to see something I never saw, feel something our family had never grasped, Black excellence. Something like the Greenwood District in Tulsa, Oklahoma, 1921. 40 acres and 35 blocks of black folks running the town. Lawyers, doctors, businesses, all black owned. Imagine that. The vision of Black Wall Street was intentional. And so was its downfall. A hundred years later, a hundred years strong, Black excellence lives on. Wherever black folks dream, the spirit of Greenwood is there. So find them, build with them, dream with them, be your own Black Wall Street. However and wherever you imagine. Your loving father, Nasir Jones."
Destiny Jones reacted to the letter with a post about her cosmetics line.
""The vision of Black Wall Street was intentional and so was its downfall""
Nas' NAACP Image Awards Presentation
Recently, Nasty Nas shared a snapshot of himself from the NAACP Image Awards. At the event, Jones presented a first-ever Never Stop Never Settle Society award.
"Last night, I had the honor to present the incomparable @reneemontgomery with the first-ever #NeverStopNeverSettle Society award at the @naacpimageawards. #Hennessy also kicked off its Acceleration Fund to champion the next generation of Black entrepreneurs. Visit the link in my bio/ NeverStopNeverSettleSociety.org to learn more"
The post sparked a co-sign from fellow New York rap veteran Busta Rhymes.
"👑👑👑👑👑👑👑👑"