"Love & Hip Hop" star Erica Mena really has big smoke for Wendy Williams. The pregnant model went online to single out the gossip queen and demand a face-to-face altercation.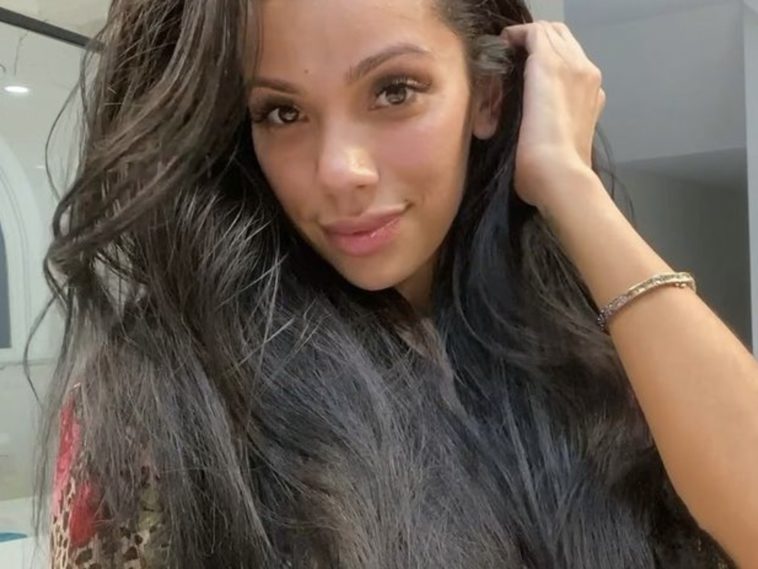 99 Views
Comments Off on Erica Mena Wants To Beat Up Wendy Williams For Speaking Facts
Erica Mena Wants To Fight Wendy Williams
EM went to her social media channels with a since-deleted request. While she didn't give much context, Mena hinted at some dicey words ultimately pushing her over the edge and even made reference to domestic violence.
"@Wendy Williams At this point let's link up so I can beat your a**. Your ex husband didn't do a good enough job."
The drama most likely started from Wendy going in-in on Mena during a recent talk show broadcast.
"I don't really know you much Erica but I do know Safaree enough and you all need to stop fighting and threatening divorce so much and you all need to grow up and grow into being parents and if you're not going to want to be married, then just get a divorce and co-parent. And babies don't save marriages but good luck with at least your first six months? Yeah."
Bobby Shmurda's Mom Loves Her Tummy
Earlier in the week, Erica sparked the latest slew of Instagram likes and comments by sharing a shot of herself modeling in new attire. But the biggest takeaway came from her showing off a super big baby bump.
"Please don't mind me✨ I've been really just living in my moments. – Creative @rolandbanks Photographer @royaleyez Glam @koreankandy @iamomarking"
New York rapper Bobby Shmurda's mom a.k.a. Mama Shmurda made sure to hop into the comments section to show her love.
"🔥🔥🔥"
SZA + Daphne Joy Love Erica Mena's Tummy
Earlier in the week, Erica ignited digital heatwaves first by unloading some new pics. The shots featured her tummy on full display from the Dominican Republic.
"I hope y'all don't mind getting all this belly this summer 🥰 swimwear: @hotmiamistyles"
The jaw-dropping shots unleashed more than 380,000 likes and a slew of celebrity co-signs.
"U so fine man" -SZA
"🔥❤️😍" -Daphne Joy
"Congrats boo boo … 😍" -Mz Rada Darling
Huge Baby Announcement
Hours prior, Erica and her husband Safaree Samuels went to their Instagram pages to deliver the jaw-dropping pregnancy alert. The shots featured them together while Mena showed off her baby bump.
"Safire got a new sibling 😇😇 New baby who dis ?? 🙏🏾🙏🏾 #2under2 time to get neutered 🤣🤣 now I need a chef and a nanny 😂😂"
New York rapper Fabolous made sure to pop into the comments section to geek out over the news.
"Congrats 🖤🤞🏾"
"❤️❤️❤️❤️ congratulations 🎉" -Emily B
"Congrats ❤️❤️" -Taina Williams