Fans need to give rap superstar Drake a second to explain. After getting roasted for the heart etched into his haircut looking a little off, he offered an explanation for the look.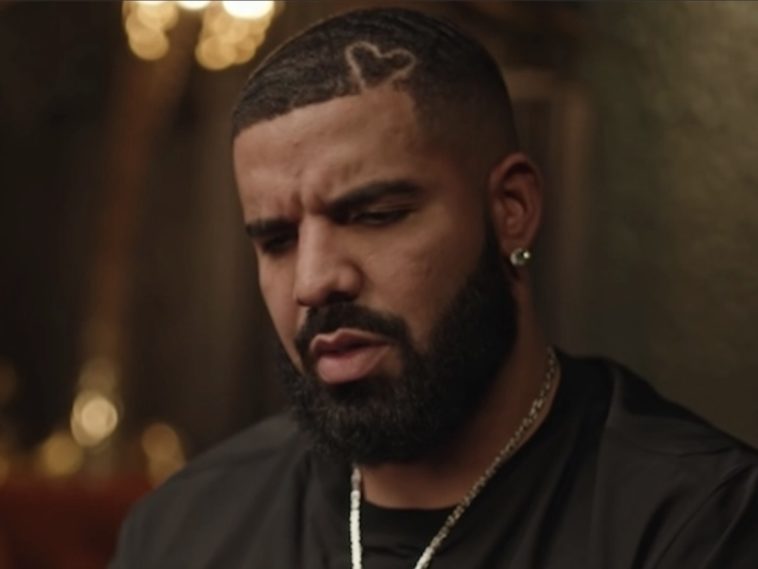 146 Views
Comments Off on Drake's COVID-19 Side Effect Messed Up His Head: "Don't Diss"
Drake Says He Had COVID-19 + It Ruined His Haircut
Drizzy says he had COVID-19 and this is why its looks a little whack, dropping a laughing emoji with his message. He hilariously commented on Instagram that coronavirus caused it to poorly grow back in and requested nobody diss him.
"I had Covid that sh*t grew in weird I had to start again it's coming back don't diss"
Lizzo Is Trying To Get With Drake
Despite the haircut, the Toronto rapper has no problem with the women. In fact, his new bae Johanna Leia might have to fight for her man. After dropping new single "Rumors" with Cardi B, singer Lizzo has made it clear who she's after.
Lizzo went to Twitter to send Drake a message, but that wasn't all of it. The popular crooner sang about not hooking up with him yet but noted she was definitely on the prowl.
"Last year, I thought I would losе it/Readin' sh*t on the internеt/My smoothie cleanse and my diet/No, I ain't fu*k Drake yet (Ha)"
In a new interview, she also divulged the meaning of the lyric. Lizzo told Apple Music's Zane Lowe she thought it'd be funny to include the line.
"I just thought it would be so funny to say. I have a small relationship with him. He's very cool.I just feel like women, there's so many times where girls' names get dropped in songs because they're fine."
Drake Tries Out Daddy Duties W/ Amari Bailey
Drizzy hasn't responded to the line yet as he's been busy with his girl. The OVO Sound boss' mini-me might be Adonis but it doesn't mean he has to avoid sharing some daddy duties moments with his rumored girlfriend Johanna Leia's son Amari Bailey. The hip-hop star has come through with an epic gift for the NBA-bound superstar.
New footage is circulating online showing Amari donning a super iced-out chain. Rather than leave things up to mystery, Bailey made sure to tag the OVO Sound head.
Johanna Leia Confirms Drake's Her Vibe These Days
Vixen Johanna Leia is leaving little to the imagination when it comes to her love life. After getting spotted on a private date with rap superstar Drake, the popular model has only added more fuel to the fire by hyping up her 6 God connection.
Leia recently hit up her Instagram Story and did the most. She shared a steamy clip of herself walking around with Drake's "Laugh Now Cry Later" anthem playing.
Days prior, Drake and Johanna made headlines after the 6 God rented out Dodger Stadium for a super romantic dinner. The duo were at a table for two along the championship team's baseball field with a bartender keeping drinks coming.
An ABC7 news helicopter reporter went viral for sharing the insane proof to the masses.
"[email protected] ON A DATE? Randomly just flew over this cozy couple enjoying a private dinner along the third base line at an empty Dodger Stadium from #Air7HD @ABC7 #Drizzy"