Though still federally illegal, rappers continue to diversify their bonds and stack their papers, leveraging their brand-power and status into legal weed selling. Rick Ross is slinging hemp, Problem is pimping purple haze and Drake is making medicinal moves with his bestie, 40 Shebib.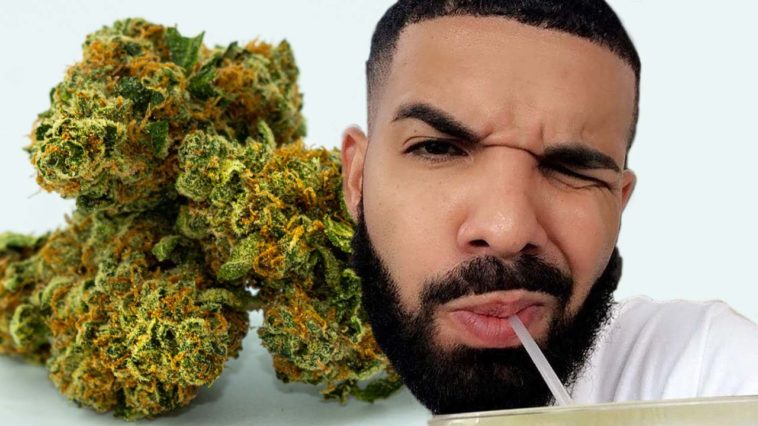 190 Views
Comments Off on Drake, Rick Ross & Problem Make Moves w/"Mary Jane"
Rick Ross has partnered with Rap Snacks to develop and manufacture Hemp Hop Smokables. The new line of hemp smokables will include rolling paper and hemp cigarettes.
"Having had my own health scares, and through my healing process, I decided I would develop a line of smokables to help others with the benefits of Hemp. We've already started developing the flavors as well as the look and feel of all the products."
Compton rapper Problem recently launched his company, Martin Holdings, which includes a brand licensing agreement with the lifestyle brand Burb. Problem has multiple ventures in the space — a signature strain from his Coffee & Kush line, a pre-roll line named Benny's, and a special new edition with a licensed Snoop Dogg Coffee & Kush mug.
Drake has also tapped in, for the second time after his More Life venture with Canopy Growth failed, per Bloomberg. The Canadian rapper will play a key role in advising with a strain called Afghani Bullrider developed by BFF and producer, 40 Shebib. The campaign is inspired by 40 who has been publically battling with multiple sclerosis. 40 attest that Afghani Bullrider is a strain that is a "life-changing product" that has helped him to manage his decades-long journey with MS. He hopes to bring this campaign to life to invigorate the industry specifically in Canada.
In a statement, Drake said, "I've always viewed 40 as the expert when it comes to [this] so I'm very excited to invest, partner, and contribute to setting a new standard for a premium experience.
Drake Gives J. Cole His Flowers
Recently Drake shouted out J. Cole while he was on tour saying he's one of the greatest rappers.
J. Cole invited Drake and Future as guests during the opening segment of his Off-Season Tour stop in Miami. After they performed their #1 hit "Way 2 Sexy" Drake took a moment to give J. Cole his flowers.