West Coast legend Dr. Dre's publicized legal war with his ex-wife Nicole Young isn't close to ending. New reports claim the Doc has denied his wife's abuse claims and believes she's only interested in his money.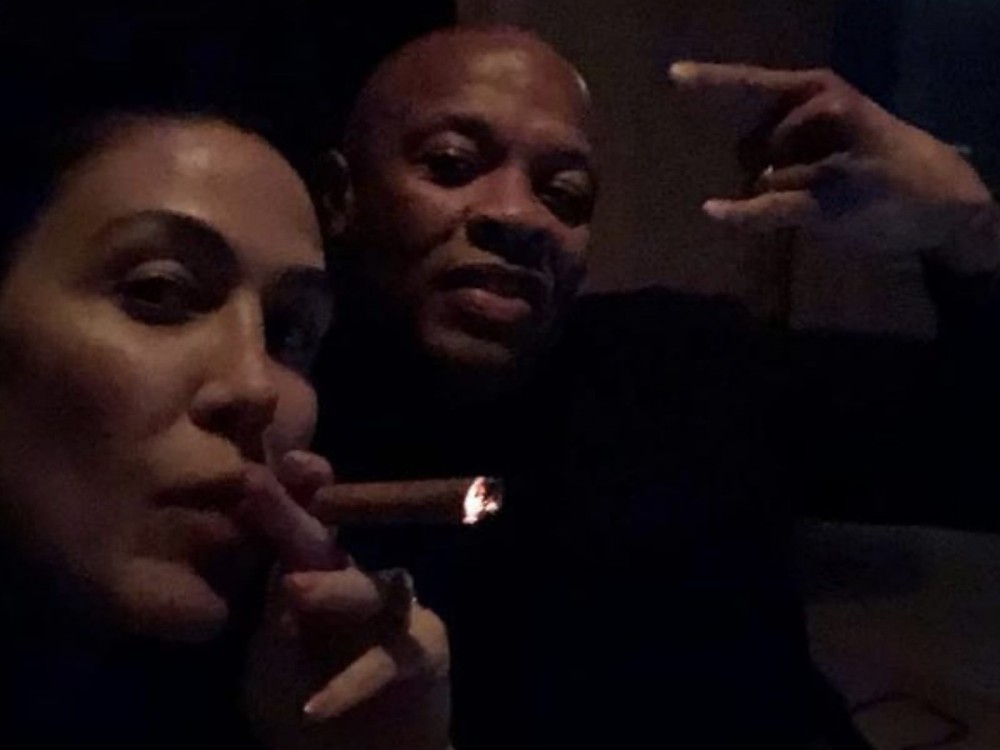 @sohh @sohhdotcom

129 Views
Comments Off on Dr. Dre's Still At War W/ His Ex-Wife Nicole Young
Dr. Dre's Still At War
According to the latest reports, Dre filed new legal docs in his divorce with Young. He claims her abuse allegations are bogus and has ignited massive stress for him.
In the docs, obtained by TMZ, Dr. Dre also accuses Nicole of bringing up abuse claims to squeeze money out of him. He says she didn't even raise the allegations until after she filed for divorce and realized the prenup prevented her from staking claim to half his wealth. According to the docs, Dre claims Nicole's allegations are "appalling" and false. Likewise, he shoots down her claims he abused her before they got married, including the night before their wedding. (TMZ)
Dr. Dre's Wife Proves More Divorce Trouble Is Coming
In March 2021, Nicole Young accused Dr. Dre of domestic violence, including a time where he got mad at her while attending a party and took things to the next level. She said he punched her in the face, knocking her out cold.
"Andre felt l 'disrespected' him while he was at a party. He pulled me away and punched me squarely in the face, knocking me out cold. I woke up in the passenger seat of our car, without a seatbelt and with Andre speeding at over 100 miles per hour on the 118 freeway. Andre was drunk and out of control. He was swerving and weaving, screaming at me. l was terrified that Andre would crash into the center divider. He threw my planner which contained photographs of our young children out the car window. l begged him to stop or slow down the entire time we were in the car. l thought l was going to die in the car that night."
Dre responded to the claims in court and has maintained his innocence, also citing no proof or a single call to the cops during their marriage as his defense. Note that Nicole Young previously sought out a restraining order, but this was denied by a judge. In light of the abuse allegations, she's revisited the topic and requested another one.
"I have never hit, attacked, stalked' molested, assaulted, threatened or abused Nicole in any fashion' at any time. Nor have I ever surveilled or followed her or had anyone to do so. At no time were the police ever called during our marriage. There were never any domestic violence claims made by Nicole during our marriage, formal or informal. There is no documentary evidence of any alleged abuse."
Dr. Dre Is Begging To End Divorce Case
Dre really, really, really wants to be single. New reports reveal that amid his divorce proceedings from Nicole Young, he's asked a judge to speed up the process. Dr. Dre is reportedly tired of the entire situation and just wants to move past it. His lawyer has asked a judge for bifurcation of his divorce, which is a legal term that essentially means Dre is requesting to legally be made single again so life can continue.
Rap Song About Recent Drama In His Life
The hip-hop legend has been going through a lot lately that he hasn't spoken about publicly. It sounds like the Doctor is going to tackle those topics with some new music, however. On a track featuring West Coast rap veteran KXNG Crooked, Dre opens up about his ongoing divorce case and near-fatal brain aneurysm. Aftermath affiliate DJ Silk posted a snippet of a song in February 2021 by Dr. Dre and KXNG Crooked. Dre references his medical scare and the ugly divorce he's been going through with his distant wife, who has accused the artist/mogul of domestic abuse and infidelity.
"Tryna kill me with them lies and that perjury / ICU, trying to f*ck me while I'm in surgery"

(Start at the 1:39 mark)