We The Best CEO DJ Khaled is sharing his love of cannabis in a new way. The hip-hop veteran has introduced a cannabis-infused men's grooming line named BLESSWELL.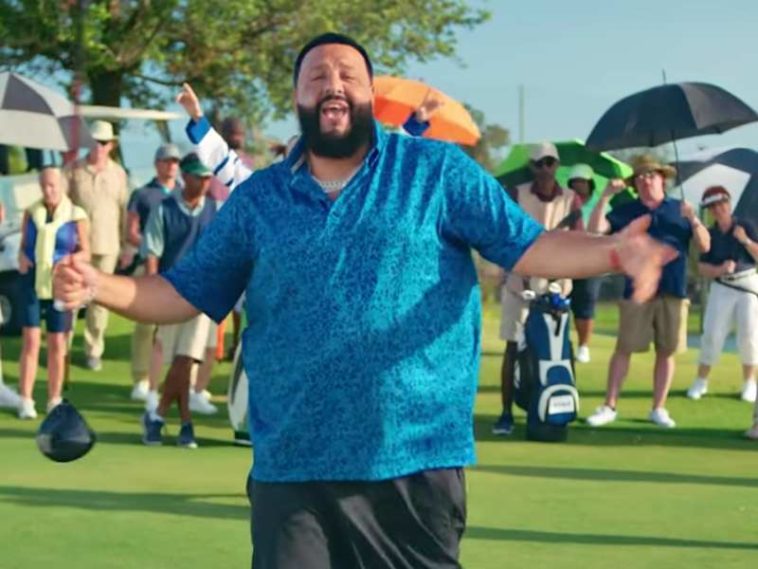 129 Views
Comments Off on DJ Khaled Has Cannabis-Inspired Grooming On His Mind
DJ Khaled Introduces Cannabis Grooming Line
Khaled has partnered with a major CBD company, Endexx Corporation, to launch his new grooming line. The collection is said to feature a variety of body, beard, and face products infused with 300mg CBD.
Music mogul, business guru, and GRAMMY® Award-winning artist DJ Khaled, in partnership with Endexx Corporation, debuts BLESSWELL, a new CBD-infused men's grooming line. The sustainably sourced collection features 100% U.S. grown and processed hemp products that focus on a more natural approach to achieving the healthiest hair and skin, which is essential for a man to feel at his prime. (Entertainment Rocks)
DJ Khaled Gets Emotional Over Going No. 1
Earlier this month, the Miami hitmaker unloaded non-stop celebration posts across his Instagram page about the crazy success of his newest project. Khaled geeked out over going to the top spot with the biggest selling album in the country.
"KHALEDKHALED ALBUM DEBUT #1 ON @billboard! BILLBOARD BILLI !!!! #1 ALBUM IN THE COUNTRY!🤲🏽"
The project reportedly sold nearly 100,000 copies to secure the top spot.
DJ Khaled has lived up to his catchphrase and dropped "Anotha One" with his star-studded Khaled Khaled (We The Best/Epic). Aided by some of music's hottest acts, including Drake, Lil Baby, Post Malone, H.E.R., Justin Bieber and Jay-Z, Khaled opens at #1 on the HITS Top 50 chart with 95k. (HITS Daily Double)
In celebration of the accomplishment, Khaled vowed to drop his "Let It Go" music video featuring pop superstar Justin Bieber and 21 Savage.
"GREAT MORNING!!!!! FANLUV Let's go GOLFING 🏌️‍♂️ ,thank you for making #KHALEDKHALED the #1 #album in the country @billboard !! let's celebrate this #1!! Letting that #LETITGO video Go 🎥🤯 12 PM ET! Tell a friend, bring a friend! @justinbieber @21savage lets go!! @youtubemusic @vevo 🎥🍿🔥🔥🔥"
Fat Joe Celebrates DJ Khaled Going No. 1
A few days ago, Khaled's longtime friend Fat Joe did more than a cameo, Joe publicly acknowledged Khaled's achievements. The New York native went to his social media pages to celebrate his success.
"And ANOTHER ONE @djkhaled congrats my brother you #1"
Cardi B Reveals Why Everyone Loves Him
In early May 2021, Khaled stayed humble beside his recent success. The hip-hop hitmaker went to his Instagram page to share a clip of rap star Cardi B geeking out over him. In the clip, she dished on how his hospitality and good nature ultimately has made him a favorite amongst peers.
"If people ever wonder why so many people f*ck with DJ Khaled, you can see how there's so many people on his album, because he's a really, really, really nice person. He's a nice person and when you meet him, he's the type of person that when you go to his house, he's going to serve you all types of foods. He's going to serve you all the types of foods. He's going to make sure you happy. He's the type of person that if you go to his house, he's probably going to let you sleep in his bed in the big bedroom."
Khaled made sure to show his love back to Cardi and reflected on her warm-hearted compliments.
"Thank you @iamcardib ! Thank you for your kind words 🤲🏽🌞 THANK YOU FOR BEING APRAT OF KHALED KHALED ALBUM , IM VERY VERY THANKFUL 🤲🏽🌞🔑 BIG PAPER IS A ANTHEM !!!!! BIG BIG ANTHEM 🔥🔥🔥🔥🔥🔥🔥😤!!! I WOULD LOVE TO SHOOT A VIDEO TO THIS ANTHEM THE WORLD LOVES IT !!!!!!!"