When Two Distant Strangers won the Oscar for Best Live-Action Short at this year's Academy Awards, hip-hop mogul Diddy claimed on social media that it was his second Oscar victory as a producer. Since then, it's been reported that Puff Daddy doesn't actually have any Oscar awards to his name. So what's the real story?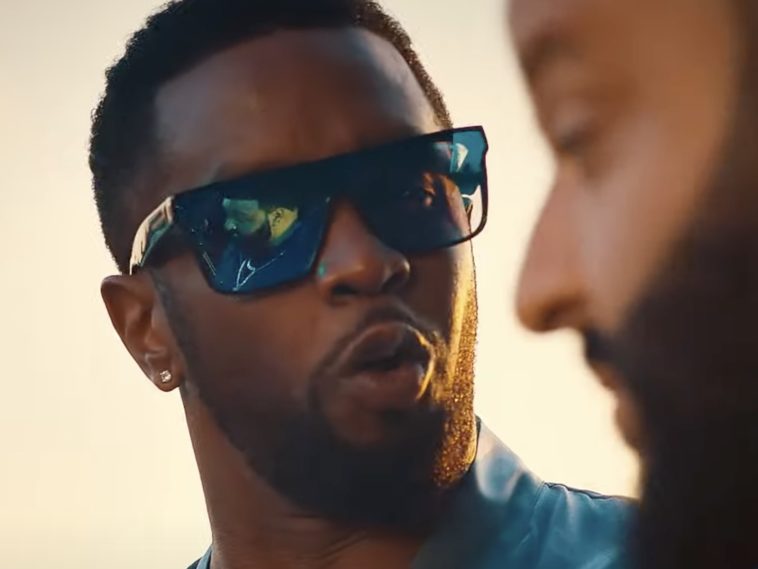 @sohh @sohhdotcom

169 Views
Comments Off on Diddy's Two-Oscar Claim Might Be Cap
Did Diddy Win An Oscar Or Nah?
Diddy has ties to two Oscar-winning films: 2011′ s Undefeated (Best Documentary) and 2020's Two Distant Strangers (which stars Brooklyn rapper Joey Bada$$). On IMDb, Diddy is listed as an executive producer for Undefeated — although he reportedly joined the project after it had already been nominated for an Oscar — and he is not credited at all for Two Distant Strangers. The Oscars website doesn't have the Bad Boy CEO on its list of official awardees for either film, despite Diddy's claim.
"I'm incredibly blessed to WIN MY SECOND OSCAR as a producer for UNDEFEATED and now @2distantstrangers!! Words can't describe how I feel right now winning alongside my brothers @JoeyBadass @VanLathan @Travon @nicholas_maye @MartinDesmondRoe @LawrenceBender @ijessewilliams @easymoneysniper WE DID IT!!! #BlackExcellence #TwoDistantStrangers #OSCARS2021
🖤🏆✊🏿🍾"
Joey Bada$$ Stars In Oscar-Winning Two Distant Strangers
Rapper/actor Joey Bada$$ plays the lead role in Two Distant Strangers, which addresses police brutality against Black men. The platinum-selling MC has been building a strong Hollywood resume with his turns in Wu-Tang: An American Saga and Mr. Robot, among other roles.
Cartoonist Carter James' repeated attempts to get home to his dog are thwarted by a recurring deadly encounter that forces him to re-live the same awful day over and over again.
Cormega Tells The Truth About Diddy + Black Rob
On a separate note, New York rapper Cormega recently wanting to clear the air in Diddy's defense. The hip-hop veteran came forward to speak out on the passing of ex-Bad Boy Records legend Black Rob and reveal just how much Diddy should be acknowledged.
"The truth is a ray of light when we are clouded with judgment so let me shine some light on the speculation. Diddy did a Bad Boy Reunion Tour and Rob was included! Diddy looked out for him recently. Diddy is handling the funeral arrangements. If you can't match what he's done you should not blame a man for someone's death. Rob was my guy I proudly worked with him when he was no longer in the spotlight. And I think it would be better served if people reserve their words for condolences to the family and for positive moments instead of the divisive speculation that stops us from unifying and growing as a culture. Blame (b•lame) Don't be lame. RIP ROB salute to all who stand for something condolences to his family condolences to his Bad Boy peers condolences to the fans who respect his music. Salute"
Diddy Does Right By Black Rob
According to reports, Puffy tried to connect with Rob just days before his tragic death. The 51-year-old had Diddy ready to help out but ultimately died before they could fully reunite.
Sean "Diddy" Combs will be contributing to the funeral costs for his friend Black Rob — after the pair reconnected just before his death, Page Six has learned. We can confirm that Diddy — who called Rob "one of a kind" — reached out to Rob at hospital before his passing, as a source said, "Diddy offered help for Rob, but in the end, sadly, it was too late." "But he wants to make sure that Rob is laid to rest with dignity and according to his wishes. He is helping to make the funeral arrangements," the source added. (Page Six)