Pop music superstar/actress Jennifer Lopez and retired baseball legend Alex Rodriguez are done-done. The celebrity couple has reportedly broken up after four years together, two of which saw them engaged to be married.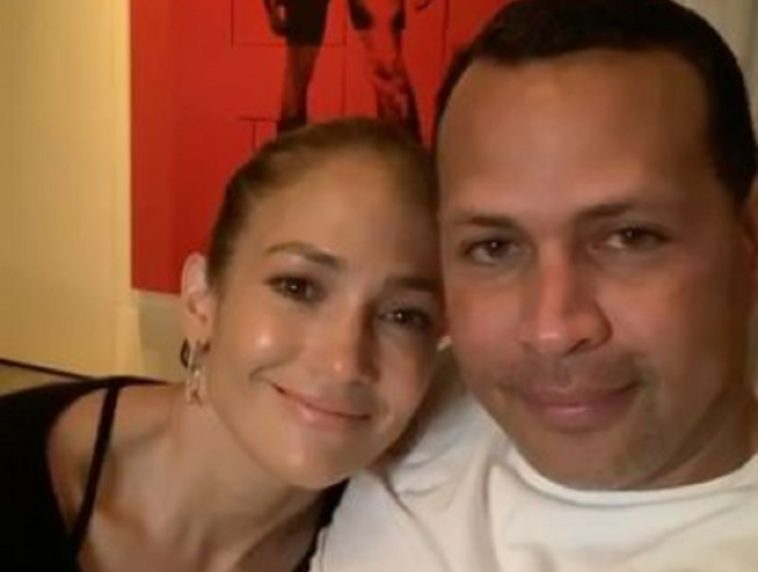 @sohh @sohhdotcom

149 Views
Comments Off on Diddy's Ex Jennifer Lopez + A-Rod Call Off Engagement
J-Lo + A-Rod: Another 2021 Celebrity Breakup
It's still early in 2021, but there has been a lot of celebrity couples going their separate ways. Billboard Music Award winner Jennifer Lopez had just recently posted Instagram pics of herself boo'd up with former New York Yankees slugger Alex Rodriguez, so their breakup is something of a surprise.
The stunning split comes after the superstar couple twice postponed their wedding — and after rumors surfaced that the former Yankees third baseman had been playing the field with a young reality star. Neither of the celebs would comment Friday. But the 45-year-old A-Rod hinted at the break-up on Instagram, as he posted a shot of himself alone on a yacht in Miami, grimacing and staring at his cellphone. "Don't mind me, just taking a sail-fie… What are your plans for the weekend?" he joked in the Friday post. (Page Six)
J-Lo and A-Rod in happier times … about three weeks ago.
Jennifer Lopez + Alex Rodriguez Had Twice Postponed Their Wedding
This one could be labeled another COVID-19 relationship casualty. J-Lo revealed in Dec. 2020 that she and A-Rod had postponed their planned wedding twice due to unforeseen circumstances.
"We had to cancel the wedding … because of COVID, because of the quarantine. And we actually did it twice, which people don't know." (Page Six)
J-Lo Tries To Break The Internet W/ Beach Pics
Jenny from the block isn't looking her age – at all. The 51-year-old superstar lit up social media recently with a stunning shot at herself appearing like a supermodel on the beach.
"Beach bum 🏖 #GodsLight ☀️ 📷: @lacarba"
Jennifer Lopez's Major Flexing
The popular actress is known for flexing her beauty. The New York native has often relied on her Instagram page to showcase endless modeling shots.
"Thank you @wsjmag ✨ #wsjinnovators"