New York rapper 50 Cent isn't feeling his ride or die letting the goodies out. The hip-hop superstar has social media in tears after Cuban Link blessed social media with looks at herself flexing pure steamy vibes.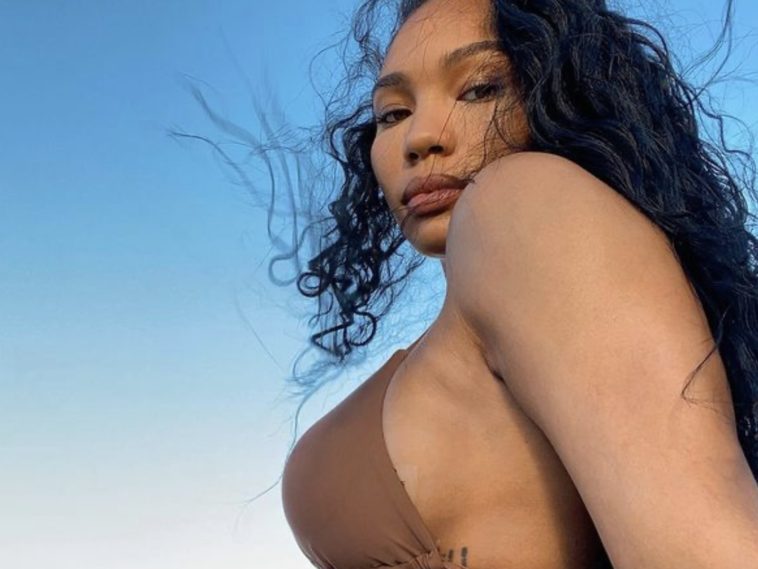 129 Views
Comments Off on Cuban Link's Steamy Pics Have 50 Cent Freaking Out
Cuban Link's Steamy Pics Have 50 Bugging
Link hit up Instagram with some random jaw-dropping shots. The Savage x Fenty ambassador even joked about slaying out on the town.
".. one night only, I'm from outta town!"
It didn't take long before Fifty crept into the comments section and warned her about over flexing.
"👀if you don't get your a** back in the house."
50 Cent threatens revenge on his bae
A few days ago, Fifty went to his Instagram page and didn't hold back on playfully getting at Link. The Queens native shared a savage clip of Link jokingly making fun of a past movie role 50 did where he lost massive weight.
"👀This mother f*cker done lost her mind.😠I'm a throw her fucking phone out on the highway. @_cuban_link #bransoncognac #lecheminduroi"
The hilarious post sparked some wild reactions from Detroit rapper Kash Doll and comedian DeRay Davis.
"I can't stop crying 😂😂😂😂" -Kash Doll
"😂😂😂" -DeRay Davis
Texas Tourism Memes Have 50 Cent + Cuban Link Laughing
50 Cent recently lannounced his arrival in Texas with an Instagram photo of himself wearing a Houston Astros hat standing in front of the city's famous Astrodome. Since then, the Internet has been taking the image and placing 50 all over H-Town — including a pic with a couple of ladies who looked like the JV squad at the city's worst strip club.
"😆Houston's showing me a lot of love LOL #bransoncognac #lecheminduroi"
"It's the last picture for me 😭😂😂😂😂" -Cuban Link
Fitting Right In With The Texans
Curtis Jackson is doing anything and everything to show the world he's really living it up in the South. Fifty went to his Instagram page with some fresh posts. The shots feature him posing alongside a massive saddle and also announcing he raised over $300,000 at a Houston charity wine auction.
"🍾Yes i get that saddle and its beautifully hand crafted .👀I mean you have to get you one 🤷🏽‍♂️it's just amazing. 🚦Green Light Gang #bransoncognac #lecheminduroi"