Rap star Cuban Doll knows her dues and taxes aren't part of them. The hip-hop entertainer has gone public with her intention to not pay any taxes, even if it means risking jail time.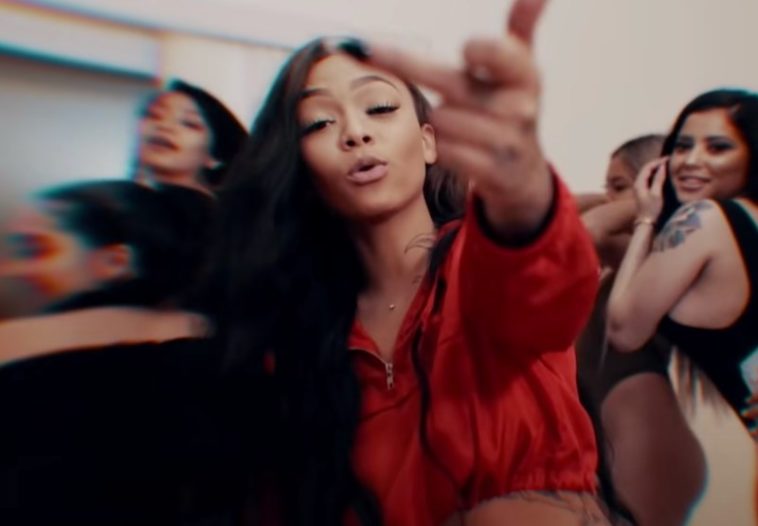 99 Views
Comments Off on Cuban Doll Refuses To Pay Taxes + Is Ready To Go Out In Cuffs
Cuban Doll Won't Pay Taxes
Doll declared her opinion on paying taxes through a Twitter post. Revealing that she refuses to pay any taxes and she would rather sit in jail. Whether Cuban had issues with the difficulty of filing taxes or simply disapproving of the practice entirely was unclear, but one thing was obvious, she had made up her mind.
"Paying taxes ain't for me. 🤦🏽‍♀️ I'll sit in jail f*ck ya'll!"
Fans responded to Cuban's post with understandable concern that she might face consequences for the controversial statement.
Why go to jail!??!! Cause when you get out! You still gone owe!! Better pay dem people!! 😂😂
Be careful what you wish for ❗️
IRS about to DM her.
Cuban x Solo
In June 2020, Doll went to her Instagram page with another strong opinion by posting a ride-or-die type of message to the masses. Cuban didn't get into specifics but said she didn't need anyone to hold her down.
"Ion need not 1 single person on earth 🖕🏽" -Cuban Doll's Twitter
Cuban x Sex Tape Leak
In mid-June 2020, Doll went to her Instagram page to fully address some major drama. While she acknowledged knowing a sex tape existed, Cuban said her biggest issue was with family members seeing it.
CD Responds To Offset Threesome Rumors
In December 2018, rap rookie Cuban Doll made it clear she wanted zip-zero to do with Offset rumors that were circulating at the time. The hip-hop artist responded to getting dragged into the breakup between Off and his estranged wife Cardi B.
New footage has emerged of Cuban Doll shutting down having any connection to the publicized split.
We got Cuban out Thursday night at Topanga Mall … and she's adamant she NEVER hooked up with Offset, and never even spoken to CB's hubby. The denials don't end there, because Cuban tells us she had no idea Offset was trying to have sex with her and says she wasn't even aware of his alleged threesome fantasy before it went public. (TMZ)