On Twitter, City Girls member JT said she wants Nicki Minaj to perform during the 2024 Super Bowl Halftime Show when it heads to Las Vegas.  Other fans seemed to throw in a vote for other well-known celebs.

169 Views
Comments Off on City Girls' JT  Wants Nicki Minaj As Next Year's Super Bowl Halftime Performer + Other Artists Who Could Headline
Following a pregnant Rihanna performance at the Super Bowl on Feb. 12,  City Girls' JT  tweeted, "We need  Nicki Minaj next year."
Super Bowl LVIII  in 2024 will be held in Las Vegas.
Who Else Should Headline?
Fans also chimed in with other artists they thought could headline the big game. One user on Twitter asked Usher if he was up to the challenge of performing at the big game.
Fans also nominated Chris Brown to serve as the performer at the Super Bowl to cap off his legacy of hits next year. However, the "Run It" artist replied, saying he "could never do it."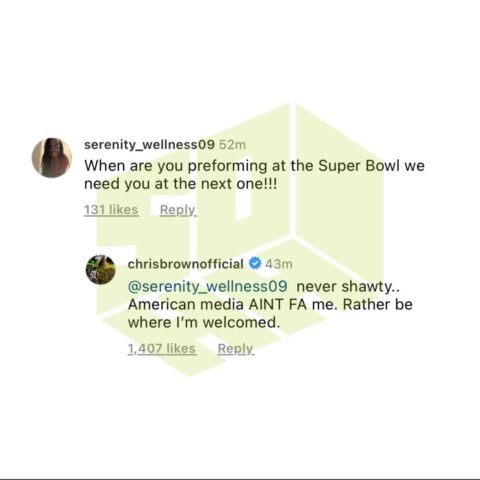 Rihanna Finally Performs After 7 Years
Rihanna performed at Super Bowl LVII, but most don't know that actor Keenan Ivory Wayans of the 90s comedy show, In Living Color, is the mastermind behind the famous halftime shows.