City Girls' JT has been all natural, and is keeping it that way. The Miami rap star went online to shut down any and all rumors of plastic surgery.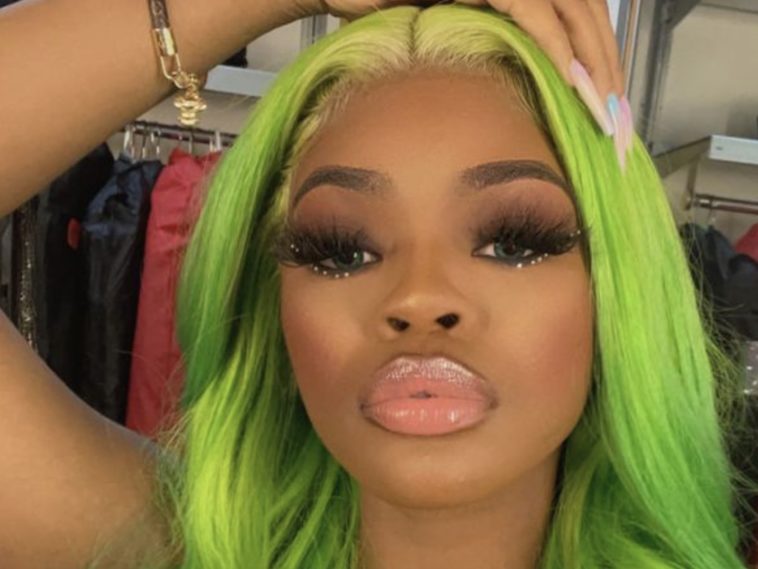 119 Views
Comments Off on City Girls' JT Ends The Plastic Surgery Talk
JT Addresses Plastic Surgery Rumors
The Florida native took to her Twitter with a strict message. She let it be known that she'd never had any procedure done and high-key dissed a fan who was going back and forth with her.
"Yes why y'all think I deserve a n*gga that be in shoots outs & why y'all think he p*ssy? Lol y'all out y'all mf mind!"
"I'm back YOURE UGLY! & I never had surgery I just have something you don't got & that's MONEY cheap cheesy ladies free before 11 you there at 9:45 musty a*shole GO AWAY"
JT Calls Out Lil Uzi Vert
Philadelphia rapper Lil Uzi Vert recently had JT coming at him. The City Girls star tweeted some direct smoke toward him several weeks ago and refrained from holding back. JT took to Twitter to call him out for saying he only loves himself. While nothing is for sure, it might be a hint at a former romance between the two that has always been seen as "just rumors," essentially.
"I only love myself" – Lil Uzi Vert's Twitter
"Same here, f*ck n*gga" – JT
JT Claims Lil Uzi Vert Stole Her Gear
The Florida rapper is either capping or spilling major tea – possibly both. The hip-hop star came forward in late 2020 to call out rumored former boyfriend Lil Uzi Vert for allegedly taking one of her favorite pieces of clothing. The Sunshine State native went to her social media pages with a hilarious since-deleted post. Without giving much context, JT made a reference to Uzi possibly jacking a fashionably accessory.
"N*gga stole my scarf – I wanted to do another look with it" -JT's Twitter
Vowing To Disappear
In January 2021, JT promised to disappear from Twitter. The rap star made her big promise following viral nip slip footage of herself taking over the Internet.
"I'm not tweeting for a week I gotta lay low I'm getting burnt, goodbye🤍" -JT's Twitter
Prior to the tweet, the City Girls rap star went online and addressed her publicized nip slip drama. However, instead of keeping it 100 JT playfully denied her boobs going viral across the Internet.
"That's not me." -JT's Twitter