Chloe Bailey announced her long-awaited album, In Pieces, will be released soon. However, fans are not too happy the R&B singer collaborated with Chris Brown on one of the tracks. This raises the question: How much longer will Chris be shunned for his past mistakes?

159 Views
Comments Off on Chloe Bailey Faces Backlash After Announcing New Song With Chris Brown; How Long Will Chris Be Shunned?
The Social Media Outrage
Recently, Chloe Bailey announced that she will finally be dropping her solo album, In Pieces in March 2023. However, after revealing one of its tracks, "How Does It Feel" feat Chris brown, expected to drop on Feb. 24, fans were not too happy.
It seems fans are not ready to forgive Chris Brown for the 2009 domestic incident involving Bajan songstress Rihanna, even though the Fenty mogul has forgiven him herself. 
One fan on Twitter commented, saying Chloe's team is unaware of the "Treat Me" singer's audience.
Other female artists such as Normani have faced significant backlash for collaborating with the Indigo artist. A fan even tweeted that Chloe joined the "Chris Brown Bird Association."
Chris Sounds Off
As the uproar continued, 3LW's Kiely Williams chimed in to remind fans that Chris Brown "BEATS WOMEN."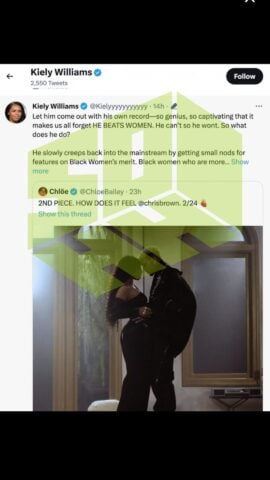 The "Under The Influence" singer has since responded to Williams' post on his Instagram story, starting it off by saying,  "Obviously you are at a point in your life where either you are very broke or broken."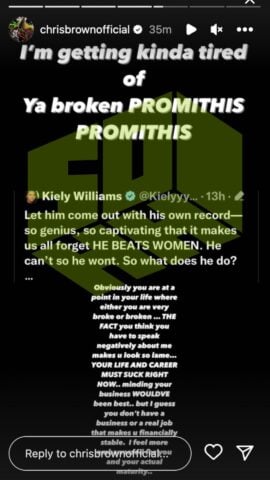 Chris then followed it up with a message to the fans who continue to shun him, adding that he was only 17 when he made that honest mistake. The R&B artist also compared the situation to Chrisean Rock and Blueface's known abusive relationship.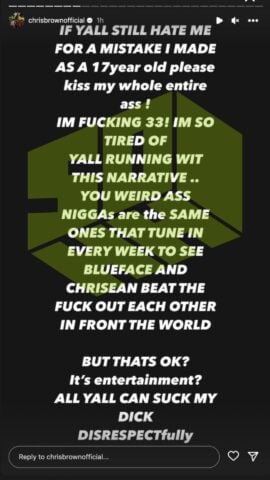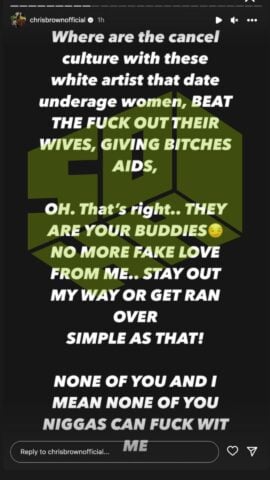 Blueface responded to Chris' IG story rant, saying "You beat up the wrong b*tch!" as Chrisean agreed and giggled in the background.
Chris Only Goes Where He's Celebrated
Recently, some fans nominated Chris Brown to serve as the performer at the 2024 Super Bowl to cap off his legacy of hits next year. However, the "Run It" artist replied, saying he "could never do it."