New York rapper Cardi B just doesn't feel right without her nails done right. The hip-hop star confessed to fans through a live video that having short nails leaves her feeling "poor" and "regular."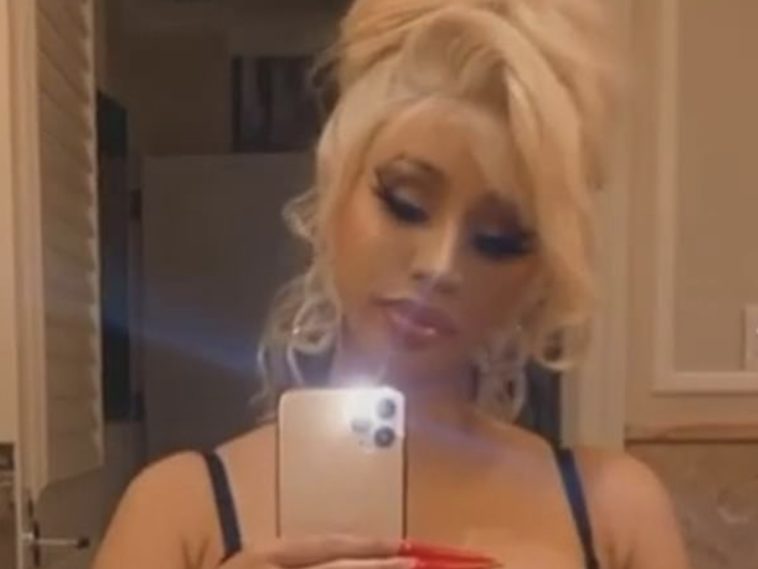 179 Views
Comments Off on Cardi B Says She Feels "Poor" With Short Nails
Cardi B Says She Feels Poor
In the Instagram Live, Cardi showed off a perfect sample of her ideal nail length, sporting hot pink tapered nails. The "Up" hitmaker added that even when she wore designer clothing she still didn't feel fancy enough if her nails were uncharacteristically short.
"When I have short nails, I feel like poor. I feel regular."
Outside of the jaw-dropping remarks, she also shared a stunning shot of herself modeling eye-opening hair and her long nails.
"Azul💙"
Cardi B Unlaces Her New Reebok Gear
Last week, Cardi went to Instagram to get fans pumped about her new Reebok gear. She shared pics of herself modeling both pants and multi-colored tops.
"My brand new Reebok x Cardi Collection including apparel for the first time launches on April 23rd at 10am EST"
Cardi B's Big Booty
Earlier this month, the "Up" hitmaker went to her Instagram page with a stunning clip. Just a few seconds in length, Cardi reminds the world why her booty is out of this world.
"THE VILLAIN"
The jaw-dropping footage even ignited a reaction from Grammy-winning singer Lizzo in the comments section.
"Sheeeeeeeeeeeeesh"
Cardi B Thanks Fans For Remembering Invasion Of Privacy
Earlier this month, Cardi B went on Twitter to thank her supporters who showed love on the three-year anniversary of her debut album release. Invasion of Privacy went triple-platinum and featured hits like "Bodak Yellow," "Be Careful," and "I Like It" featuring J Balvin and Bad Bunny.
Thank you everyone that's been showing IOP love today .It feels like a birthday lols. I get real sweet and bittersweet memories when I listen to the album, I faced many challenges thru the process and after but the outcome was beautiful and successful. Love you forever.