Hip-hop superstar Cardi B and political commentator Candace Owens are in a war of words on social media. Owens was part of the chorus of conservatives offended by the rap star's "WAP" Grammy Awards performance.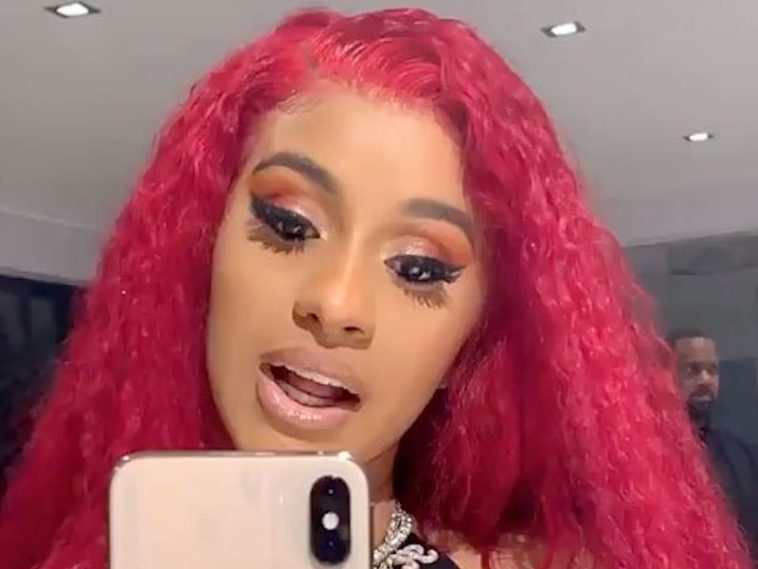 @sohh @sohhdotcom

99 Views
Comments Off on Cardi B + Candace Owens Feud is Heating Up W/ Lawsuit Threats
Candace Owens Accuses Cardi B Of Slander
Candace Owens says she is going to sue Cardi B for slandering her family. During their spat over "WAP," Cardi shared what appeared to be an old tweet from Owens confessing that her husband cheated on her with her brother. However, all evidence points to that tweet being fake.
"We are suing Cardi B. You will be able to watch this play out in the courtroom. It is unacceptable that any person would use doctored tweets to try and libel and slander my family members, my private family members, and think that I'm going to take that sitting down." (Candace Owens on FOX News)
Cardi B + Candace Owens Beef Over 'WAP'
Owens has been criticized often by the hip-hop community for supporting ex-president Donald Trump, and for her anti-Black Lives Matter stances. This time, she took aim at Cardi B and Megan Thee Stallion's controversial Grammys performance, and the New York rapper responded. Cardi later deleted the allegedly slanderous tweet.
"Actually I deleted all the tweets between us from the beginning because my platform is for fun and entertainment. The tweets between me & you was not entertaining anyone .It was getting boring .Get a life Candy it's been two days" (Cardi B)
Christian Rock Singer Compares Cardi B To Hitler
A lot of people had a lot to say about Cardi at the Grammys, including Christian rock singer John Cooper. He went so far as to low-key compare the platinum-selling MC to known murderer Adolf Hitler.
"We're living in a world right now where there are certain Dr. Seuss books that you cannot sell on eBay. But you can, and must, applaud the sexual degradation of Cardi B and Megan Thee Stallion simulating sex together on the Grammys. … Every dictator in history says that what they were doing was good. If you go back and you read some of Hitler's speeches, he's like, 'I'm gonna set people free — free from the bondage of the Ten Commandments.' In his mind, he's a liberator. It's always like that you guys. All you do is you just redefine evil and you redefine good. That's what's happening right now on the Grammys."
Cardi B + Megan Thee Stallion Light Up The Grammys
Cardi and Megan made it tough for everyone at the Grammy Awards. The hip-hop pair stole the spotlight with jaw-dropping "Up" and "WAP" live performances.
Cardi B and Megan Thee Stallion amped up the Grammys with a jaw-dropping performance of their NSFW anthem "WAP." The duo performed a strip club-themed version of the song, featuring a pole on a massive high heel and ending with the two rappers writhing together on a giant bed. Even though the chorus was changed to "Wet Wet Wet" to pass network muster, the song's message of sexual empowerment remained clear. Prior to "WAP," Megan performed "Body" and "Savage" with roaring '20s spectacle, complete with a tap dancing break and plenty of tight choreography. (Variety)