Beyonce can now add yet another accolade to her growing record. The Houston singer's music has now been scientifically proven to make people run faster.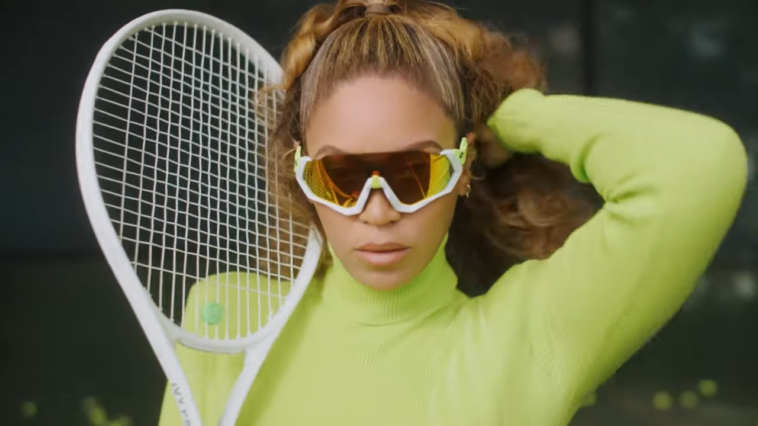 149 Views
Comments Off on Beyonce's Music Proven To Make You Run Faster While Drake And Nicki Slow You Down, New Study Reveals
New Study Shows Beyonce's Music Decreases Your Run Time
A recent study conducted by Pour Moi has revealed which artists can improve your running speed the most. Overall Beyonce has the greatest effect on a runner's speed, shortening run times by 9%. Comparatively, Drake has the opposite effect on people by actually increasing the run time by 6%.
The results show that your running workout could be over half a minute quicker per kilometer when listening to Beyonce.
This qualifies Queen B as the artist who can make someone run the fastest. That means anyone could run a 3-mile route 2 minutes and 45 seconds faster than usual, which equates to shaving 23 minutes off of a marathon.
Drake on the other hand tops the list as the artist who has the most adverse effect on running speed.
Participants recorded a 6% increase in their running time when jogging along to the chill songs of the Canadian rapper. That is 54 seconds longer per kilometer than the runners listening to Beyonce. This means Drake could add almost 15 minutes to your running time.
Nicki Minaj is also on the slow list as her music was proven to make runners run .02 seconds slower per minute. Adding an additional 1:24 to a runner's overall marathon time.
Beyonce Teams Up Again With Adidas
Recently Beyonce released her collaboration gear with Adidas and Peloton.
Beyoncé snapped with another collab of Adidas gear, but, this time they're a trio as she is collaborating to make the outfits for Peloton workout gear. The new workout fits dropped on November 10, 2021.
Beyonce Debuts Halls Of IVY
Recently Beyonce released a new clothing line under her IVY Park brand and the newest promo video features her kids who are bigger now.
The promo video for Beyoncé's newest apparel for Halls Of Ivy is a shocking surprise of guest stars including Blue Ivy, Rumi the princess of the Carter family, Ava & Deacon Witherspoon, Reese Witherspoon's children, Natalia Bryant – Kobe Bryant's eldest daughter, along with NBA stars James Harden and Jalen Green.