Atlanta rapper 21 Savage is showing off his smile. The rap star went online with a new photo cheesing and looking brand new, with none of his signature gold grills in his mouth.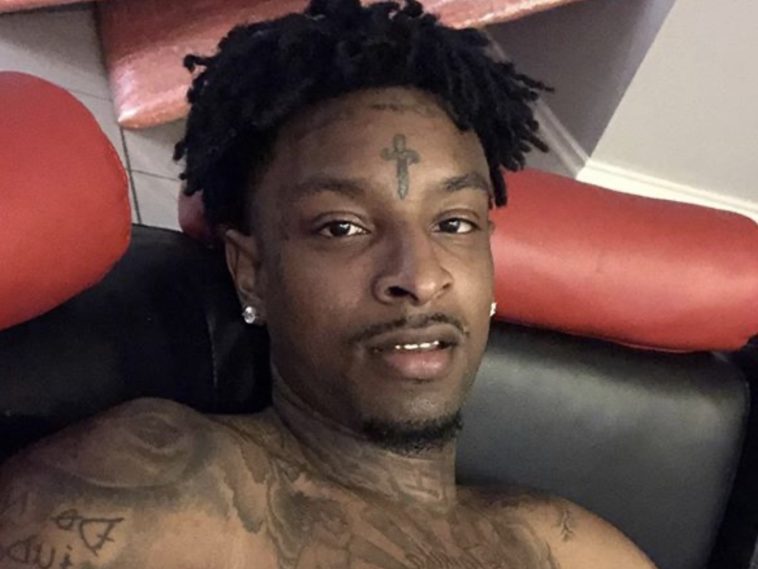 @sohh @sohhdotcom

159 Views
Comments Off on 21 Savage Has People Obsessed W/ His Smile
21 Savage Has People Obsessed W/ Smile
21 took to his Instagram with a major reveal. Sav had his grills removed from his mouth and is going with the all-natural, all-white teeth look.
"N*gga happy man 😂😂😂😂😂😂😂"
The pics didn't go unnoticed. Along with getting over 1.5 million likes, hip-hop heavyweights like T.I. and Metro Boomin showed Sav love in the comments section.
"Very rare sell this as an NFT" -Metro Boomin
"Tuh😤" -T.I
"21 21 21" -Lil Durk
"Smileeee" -Tokyo Vanity
21 Savage Reveals Cost Of His New Teeth
21 Savage paid a pretty penny for his mouth. The hip-hop superstar has come forward to address the excitement a fresh pair of teeth has generated and how much they cost him.
"I paid 75k I'll be d*mmed if I let y'all say these teeth ain't mine 😂"
21 Savage Had Himself A Month
Recently, Sav referenced making big bucks in just 30 days. The year 2020 was professionally amazing for Savage, so it's not a reach for him to have such a lucrative start to 2021. It reached No. 1 on the Billboard charts with his Savage Mode II joint album with Metro Boomin, and at one point every song on the album ranked on the Billboard singles chart.
Hustling ass ni*** 5m's in a month

21 Savage making major $ moves.
Rap Manager Reveals How Much A Feature Costs
A feature from 21 Savage costs a pretty penny. His manager Justin "Meezy" Williams recently went online to let his cost be known and to call out those not putting enough respect on the rap star's value.
"Dawg a 21 Savage feature is 6 FIGURES … y'all gotta stop wit da "check ya dm bra u playin" lol naw cause when u get hit wit da ticket u ain't built for it 🗡"