Hey Guy's!
So I know ya'll heard about that whole messy blow up between Tamar and Vince at the posh Ritz Carlton Hotel in Atlanta; where they got into a heated argument and he allegedly bit her on the hand drawing blood and then fled the scene before the cops arrived? Right well I know ya'll are probably wondering "what is making Vince act so crazy?!" While there are rumors out there that they are both cheating on each other that's not the real reason that these two had a major fall out. According to Bossip, it's all the career moves that Tamar is making. After Tamar was fired from "The Real" she re-vamped her management team. She's now being managed by Rushion MacDonald (Steve Harvey's former manager) since her hubby Vince is no longer her manager looks like he's feelin' some type a way. Reports say that there has been a lot of fighting and drama between them lately and they normally keep it low key and put on a good public face. Although their most recent dispute got a lil' bit out of control. The two have been seen out together after this whole fiasco and are denying that their relationship is in jeopardy. Idk this last incident just seems a little strange to me, #NoTeaNoShadeNoPinkLemonade but I can't tell if these recent shenanigans are just a stunt to keep us talking or if Tamar and Vince's relationship is about to crash and burn. Any who, let's move on and talk about 50 Cent's new T.V. Show.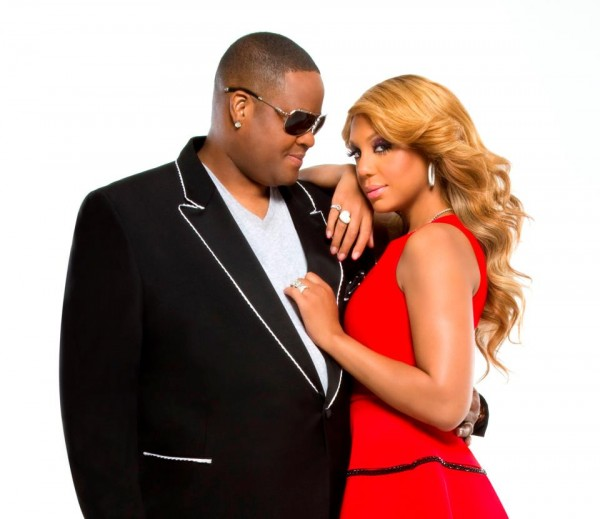 Now there's been a lot of talk about 50 Cent's new television series based on the Black Mafia Family (BMF). Some people didn't even think that BMF leader Demetrius Edward Flenory a.k.a. Big Meech would approve of anyone making a show or movie about the infamous group. But 50 Cent recently took to Instagram posting a letter from Big Meech, who is currently incarcerated, giving his blessing to the project. Due to the success of "Power" Big Meech feels that 50 and producer Randall Emmett are the right team to tell his story. 50 wants this project to have an authentic feel, so he'll be having open casting calls to fill the roles. I'm here for it, now let's talk about another television show "Dancing With The Stars" because our girl Amber Rose is joining the 23rd seasons cast.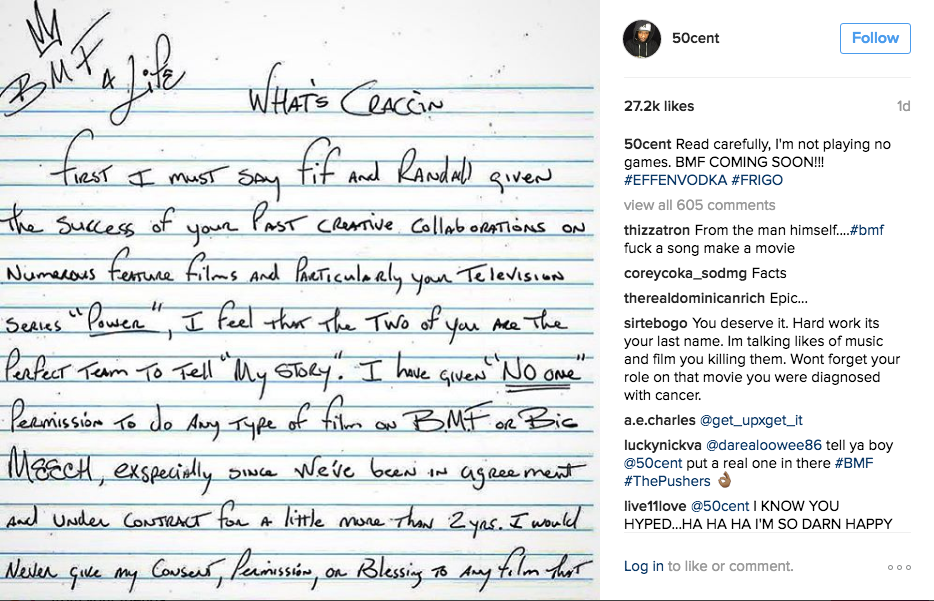 DWTS returns on Monday, Sept. 12 at 8/7c on ABC and Amber Rose will be bringing her dancing skills to the show. On Monday she also announced that she launched a new management company. With Muva Management she'll be "helping other women find success in the entertainment industry." Ya'll might know her first client actress and model Tori Brixx. Shout out to Amber Rose she's got her own show on VH1, a spot on DWTS and now Muva Management congrat's to Muva for the win!