The lady who drove Nipsey Hussle's killer from the area of the crime says what triggered the shooting was over a conversation about snitching she mentioned to the grand jury.
The driver is being identified in court documents as Witness 1. The story is she and the accused, Eric Holder, were out and about on March 31 when they went to The Marathon Clothing shopping center to get food. The women brought up how she saw Nipsey and got excited to see him.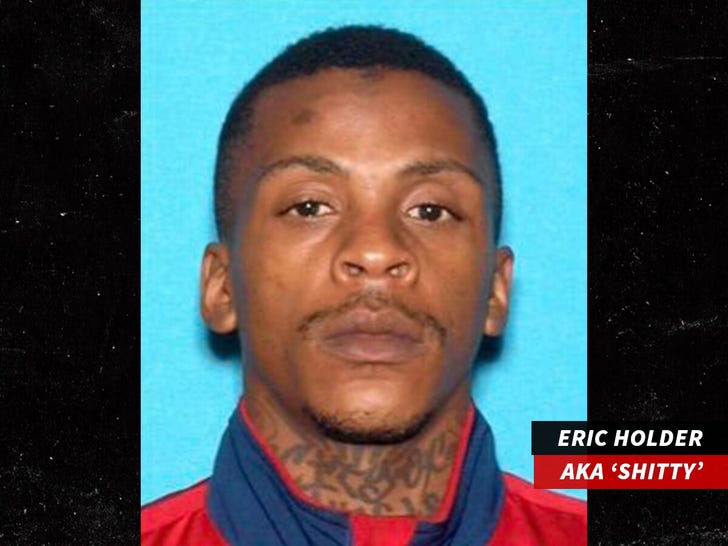 According to the courts Holder went inside the burger joint to buy food and then she saw him talking to Nipsey. Holder had been talking to him and his friends for a while as the driver waited to take a picture with the rapper.
She also mentioned to the grand jury that Holder asked Nipsey if he had ever snitched before. She says Eric left the conversation and got his food and then got in the car.
The witness says Holder then told her to drive around the corner from the shopping center and she saw him pull out a semi-automatic handgun. He asked her to go around the block so he could do a drive-by shooting. She says she was against it and was very upset.
She says Eric ran through the alley and shot at Nipsey and others and ran back to the car and put the gun in the bag where his food was at.
Apparently the Witness 1 was testifying under an immunity agreement … meaning nothing she said can be used against her in any future prosecution. She has not been charged in any connection to this case.
According to Nipsey's employee Herman Douglas, testified for the grand jury and says he and Nipsey saw Holder in the car while driving inside the shopping center. Herman says Nipsey said, "Is that Shitty (Holder's street name)?"
The employee says the conversation between them both was non-confrontational, but he also says Nipsey told Holder he'd heard rumors about him snitching.
Herman says the shooter denied it, saying, "Motherf***ers be hating on me." At the end Nipsey and Holder shook hands and went separate ways and left with no tension.