After the success of his latest EP release "Dear Dallas"! Dallas Geechi is ready to make claim to his place in Hip Hop.The Dallas native is not only a pretty dope rapper,but he's also a very dope singer.We caught up with Dallas Geechi just before he hit the road to Miami for an exclusive interview.
 Introduce yourself
Im Dallas Geechi And i was BORN LITTTT!!!!!
 What part of Dallas are you from?
Im from Woodtown #232 oak cliff america.
 How did you get the name Dallas Geechi?
Well the Dallas part of course because I'm from Dallas, Geechi is the dialect of freed slaves in the Carolinas the still till this day use the language. that means a lot to me that we have our people still hold true to our root so for me using it behind Dallas is for me to keep true to my Dallas roots as well with my deeper roots.
 When did you start rapping?
I been rapping for a while my older cousin drew used to rap when i was younger and i would did and dab in it but I started seriously rapping when I was about 19.
 When did you start singing?
Singing was since birth lol my mom was the director of the church choir so i always was around it i strayed away from it when I started rapping but I'm back at the singing door lol i wanna incorporate it more into my music.
 Where does that talent come from?
The man above honestly, i know all my music may not have the most positive message but i do know the ability is from above that and genetics lol.
 Did you grow up with both parents?
Nah my mama was my solider but she made sure i was surrounded by positive solid men.
 Tell us a little bit about your childhood growing up in Dallas what music influenced you!
I grew up on a lot of Dallas music i came up during the boogie phase in Dallas so i was that but then i would raid my moms cd stash she was rocking nwa, master p ice cream man all that wave and then i was jacking my cousins stash he had all the DSR tapes so i was well rounded musically early.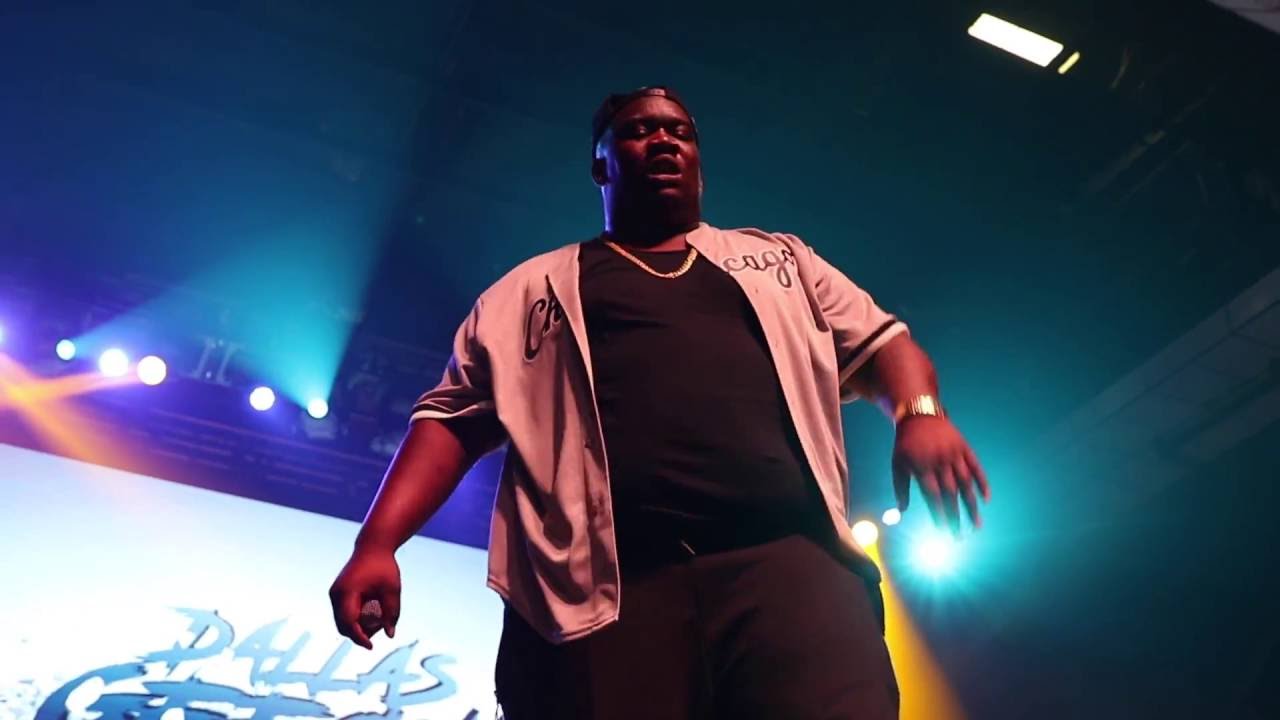 Who's your favorite artist right now?
TRAVIS SCOTT and my bro JEEZY!
 Where do you feel you stand right now as an artist in Dallas?
IM THE BEST !!! and that's no disrespect to any other Dallas artist but aint nobody fucking with me.
 What has been the response from the city?
It's crazy because once i left that's when the love came it took me moving to new york and doing music for the city to rock with the movement.
 Are there any Dallas rappers in the city you look up too?
Hell yea my Big Bro C. Scruggs, Bandana Fresh, Young Nino, They been the most consist coming out my city in my opinion and i know them personally so i can connect with what they rap about and know its authentic.
 What do you think it would take for you to break in to the mainstream rap game?
Consistency i just gotta keep beating on the door and sooner or later they gotta let me in lol.
 What was the recording process like for this new album?
It was emotional Honestly every track on there was recorded based on how i felt in that moment.
 What inspired you single glo'd up?
I was getting played for the longest by djs, females, club owners a lot of people lol until my music started taking off now the tables turned.
 Whats next for Dallas geechi?
More work….Of course were still riding the Dear Dallas wave but I'm back in the studio with my team working on my follow up project called "Sincerely from Dallas" I also some more show dates coming up with jeezy which is always lit. just a lot more work.
 How can fans find you?
I'm on pretty much every social media outlet IG:dallasgeechi FB: dallasgeechi Snapchat:itsjustgeech if any artist wanna work I'm always down to network email my manager Assata @ [email protected] if you want to book me hit my label [email protected]ment.com.
[instagram-feed id="@dallasgeechi"]