Among the notable names in hip-hop hoping for presidential pardons by Donald Trump in 2021, Desiree Perez didn't have as much at stake as others.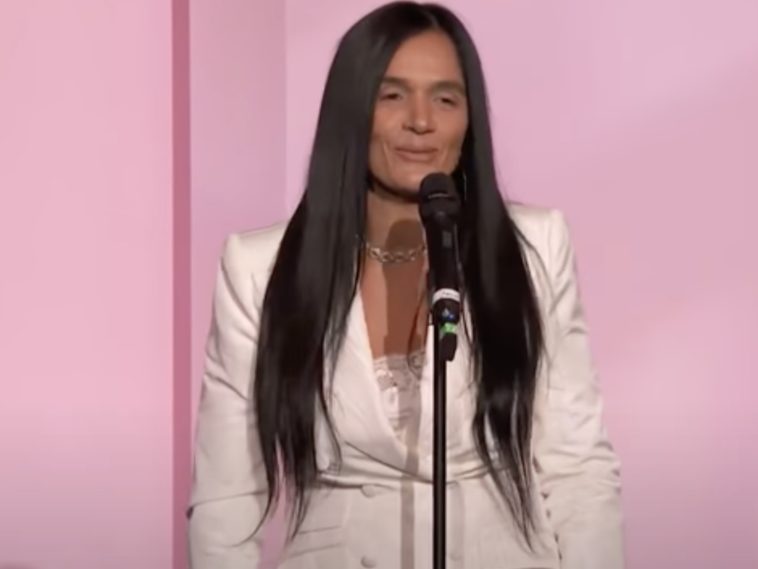 @sohh @sohhdotcom

99 Views
Comments Off on Why Roc Nation's Desiree Perez Was Pardoned By Donald Trump
Whereas rappers Kodak Black and Lil Wayne were either in prison at the time or facing trial that could put them in prison, and Death Row Records co-founder Michael "Harry O" Harris was going on three decades of being locked up, Roc Nation CEO Desiree Perez's incarceration was in her past. Perez had already served her time for drug-related charges and is currently a successful music executive. Her pardon was about clearing her criminal record rather than getting her out of trouble.
Perez's pardon didn't make as many headlines as Wayne or Kodak's, but there remains a lot of mystery and intrigue surrounding the circumstances of her original conviction, what she's been up to since then, and why she was pardoned by ex-President Trump.
Who Is Desiree Perez?
Perez is the CEO of Roc Nation, the artist management firm (among other things) founded by hip-hop mogul JAY-Z in 2008. Roc Nation's roster of clients includes some of the biggest names in rap and R&B: Rihanna, T.I., Megan Thee Stallion, Fat Joe, Alicia Keys, J. Cole, Lil Uzi Vert, and Jay Electronica, to name a few.
Desiree Perez knew JAY-Z from her days as a New York club manager in the 1990s. She helped him launch the first 40/40 Club in NYC, and their business relationship grew as Jay grew into one of the most powerful figures in the entertainment industry. Desiree is married to Juan Perez, the head of Roc Nation Sports.
In 2019, she was named Executive of the Year by Billboard at its annual "Women In Music" event.
Why Did Desiree Perez Need A Pardon?
Perez's promising career and her freedom was put in jeopardy, however, when she was arrested for conspiracy with intent to distribute narcotics in 1994. She cooperated with the U.S. Attorney's office and was sentenced to five years of probation. (Perez did serve nine months in jail in 1999 after violating her probation.)
Although she hasn't been behind bars for decades, Perez still had a criminal record and was subject to all the restrictions that come with being a convicted felon. The presidential pardon cleared her record and allows her to further participate in some of JAY-Z's other business ventures, such as his new MONOGRAM cannabis brand.
Why Did Desiree Perez Receive A Pardon?
In many ways, Desiree Perez has been the model ex-felon. She has built a successful and lucrative career. She has used her past experiences to help others. She's been a dedicated advocate for criminal justice reform and social justice issues.
The White House's official statement announcing the pardon said, "Ms. Perez was involved in a conspiracy to distribute narcotics. Since her conviction, Ms. Perez has taken full accountability for her actions and has turned her life around. She has been gainfully employed and has been an advocate for criminal justice reform in her community."
In her own statement, Perez said, "I have taken full accountability for my mistakes from 25 years ago, but I also take tremendous pride in my personal growth, perseverance and accomplishments since then. This pardon reinforces my lifelong commitment to advocate for criminal justice reform and social justice initiatives."
The Controversy W/ Desiree Perez's Pardon
Despite her good works, Perez still has had her past put under scrutiny. And due to her close ties to the globally popular JAY-Z, her case drew renewed interest among the hip-hop community recently.
Hip-hop hitmaker Funkmaster Flex and rap blogger DJ Akademiks are among the popular voices who have called attention to the Perez controversy.
A conspiracy theory has emerged that Roc Nation's collective efforts to have its CEO pardoned influenced the agency's political activism in the 2020 election season. Compared to the strong support shown by JAY-Z, Beyonce and many Roc Nation artists for former president Barack Obama, there was noticeably less support for 2020 candidate Joe Biden (who ultimately beat Trump) and other Democratic politicians.
Did the Roc Nation family essentially cut a deal with Donald Trump to low-key help his re-election campaign in exchange for Perez's pardon? Of course, there's no real proof, but it is a theory that has grown legs among critics. An unnamed source told Variety on the topic, "As anyone who's worked with the Trump White House knows, you can't piss him off or he will take revenge."
Then there's the snitching thing. Always a hot-button issue in the rap game, Perez's work as an informant has drawn comparisons to known snitches like rapper Tekashi 6ix9ine.
It has also, for some, cast doubt on the integrity of JAY-Z and Roc Nation artists like Meek Mill, who seemed to make their stance about the no-snitching code clear in their lyrics and who have been active in prison reform efforts.