Detroit rapper Kash Doll is feeling like her birthday suit is for everyone to admire. The hip-hop star has lit up social media with a sneak peek at her curve game in celebration of her 29th born day.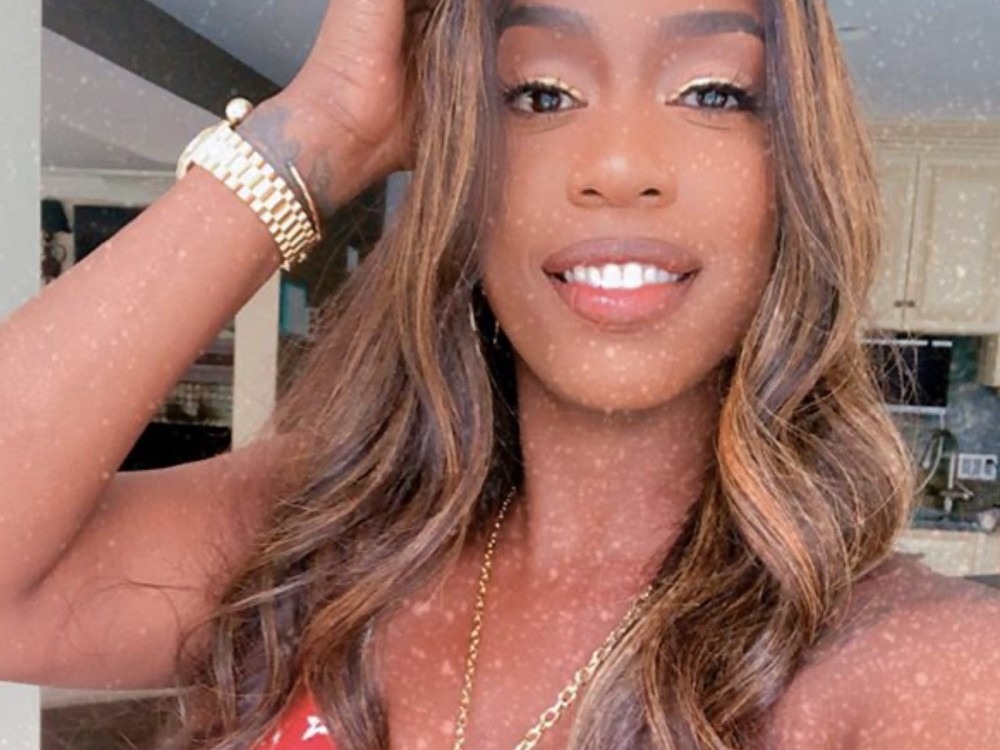 @sohh @sohhdotcom

169 Views
Comments Off on Kash Doll Goes Nude For 29th Birthday
Kash Doll Goes Nude
KD went to her Instagram page to share some celebration pics to the masses. The shots feature her completely nude and soaking in some pool vibes on her b-day.
"It's my bday bitchhhhhhhhh 📸 @jennyyvi"
The must-see pics and celebration post sparked a flurry of co-signs courtesy of G-Unit boss 50 Cent and City Girls' JT.
"it's the birthday girl, Happy Birthday!" -50 Cent
"😍😍happy birthday dollllll" -JT
"Happy Birthday beautiful 🎉🎉😍❤️🥳" -Ashanti
"Happy Kash Day!! 🎈" -Fabolous
"🙌 HAPPY KASH DAY" -Tory Lanez
"Happy birthday 😍" -Taina Williams
Game Caught Thirsting For Kash Doll
A few days ago, KD went to her Instagram page with the most random and hip-hop-appreciated salute. Doll unloaded an eye-opening pic of herself and referenced one of late rap icon Biggie Smalls' most memorable rap lyrics in the caption.
"Every cutie with a booty got a coogi Hair provider: @stylepro_kendrap Outfit: @hollywoodpeezy Styling coordinatior: @sankaraxt Hair: @chassidyautumn"
The epic shot and "Hypnotize" caption sparked a flurry of co-signs from celebrities like Chicago's Dreezy. However, the biggest shocker came courtesy of West Coast rapper Game who appeared to shoot his shot at Kash.
"Happy birthday sis ❤️" -Dreezy
"All you missing is sumn "Biggie" in ya…. 🤣🤣🤣" -Game
Kash Doll Versus Kevin Durant
A few weeks ago, drama ignited between Kash Doll and Brooklyn Nets star Kevin Durant. It all started when Kash Doll tweeted referring to herself as "KD" and Kevin Durant called her out on using initials that were rightfully meant for him. Kash Doll was quick to respond and essentially put Kevin in his place by claiming she was the real KD. Their followers witnessed the tense exchange online and while some easily took one side, others couldn't believe it was even a debate at all or felt conflicted siding with Kash or Kevin. 
Thirsting For French Montana
Outside of the hilarious digital clash, a screenshot recently circulated online showing Kash Doll reacting to a shirtless pic of Bad Boy Records' French Montana. The comment even caught the New York rapper's attention and sparked a flirty exchange.