Rap artist Asian Doll is feeling the Internet's wrath. The hip-hop musician has received non-stop bashing from people online after she defended reported billionaire Kylie Jenner asking fans to donate money for a friend's $60,000 surgery.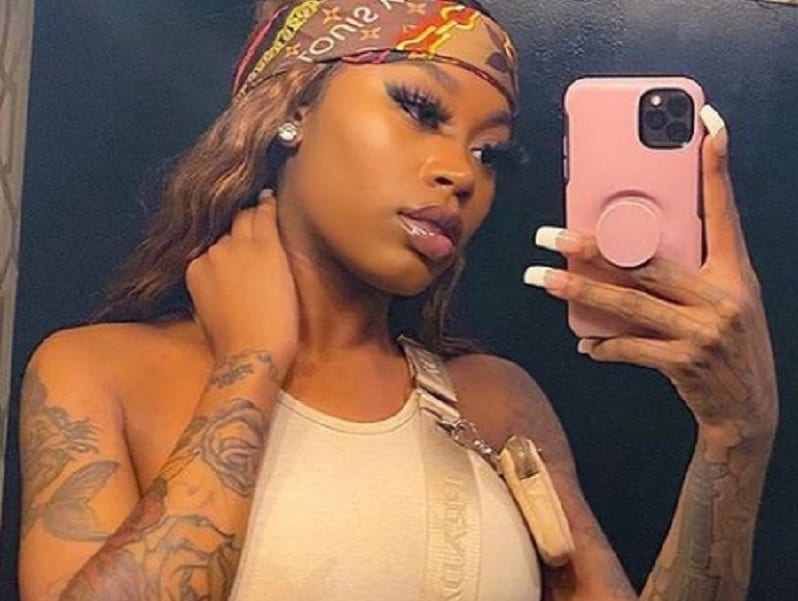 @sohh @sohhdotcom

169 Views
Comments Off on Asian Doll Slammed For Defending Kylie Jenner
Asian Doll Slammed For Kylie Jenner Comments
Over the past few hours, Doll has shared some viral and since-deleted posts about Jenner being free to ask followers for anything. Most people took aim at Asian not realizing Kylie has millions to her name and only donated $5,000 to her friend in need.
"The principal be having y'all looking dumb cause you still can't tell somebody what to do with they money y'all be on here tryna drag any & everybody for sh*t y'all wouldn't even do in real life so shut the f*ck up … Now she make 25k a hr somebody else said she make 19k a hr 😕 so at this point y'all just talking to talk literally no matter what that lady make she still did the right this by raising him 60k period … I do makeup better then these makeup artist fasho I can pay them 6x that price everyday if I wanted too but that has NOTHING to do with Kylie raising 60k for her MakeupArtist 😂😂"
Doll even put herself in Kylie's shoes. Asian claimed one friend even caught feelings after she requested an UBER.
"I asked my friend for a Uber & the b*tch stop responding 😂😂 so y'all telling me if I needed 60k my friend would give it to me 😂😂😂😂 … A real friend wouldn't even let you pay that high a** sh*t a real friend will be on the run with you 😂😂😂😂 b*tch we gone f*ck that hospital … I'm gone but this conversation is not over y'all got Kylie f*cked up 😂😂"
Kylie Jenner's GoFundMe Request For Samuel Rauda
According to reports, Kylie went to her social media pages to reach out to fans. She ultimately received backlash for asking people to help raise $60,000 for a surgery following an accident.
According to the GoFundMe, Rauda was in an accident and "underwent major surgery on Sunday, 3/14/21." No details about the accident were offered. The Instagram story has since expired, but screenshots of it have been making the rounds on social media. Jenner, who is reportedly worth hundreds of millions of dollars in part due to her cosmetics empire, was slammed on social media for not simply paying the bills off herself. (CNN)
Kylie Jenner's Billionaire Status Questioned
In May 2020, drama sparked online about Kylie Jenner's wealth. Some reports questioned her billionaire status and her overall net worth.
Jenner, now 22, was named last year by Forbes as "The Youngest Self-Made Billionaire Ever." Jenner had made millions from her company, Kylie Cosmetics, which she later sold a 51% stake to the beauty company Coty in a deal that valued her company at $1.2 billion. But, Forbes' Chase Peterson-Withorn and Madeline Berg reported this week that Jenner and her mother, Kris Jenner, inflated their wealth in documents they provided to the publication about Kylie's personal wealth and her company's revenue. (Business Insider)
Someone's Capping
Financial publication Forbes believed Kylie hadn't kept things completely honest for years. It speculated her team didn't tell the truth about how much her brand has made on an annual basis.
The business was never that big to begin with, and the Jenners have lied about it every year since 2016—including having their accountant draft tax returns with false numbers—to help juice Forbes' estimates of Kylie's earnings and net worth. While we can't prove that those documents were fake (though it's likely), it's clear that Kylie's camp has been lying. (Forbes)