Young hip-hop veteran Soulja Boy is putting respect on his name. The "Turn My Swag On" rapper went to social media to put respect on his fashion influence.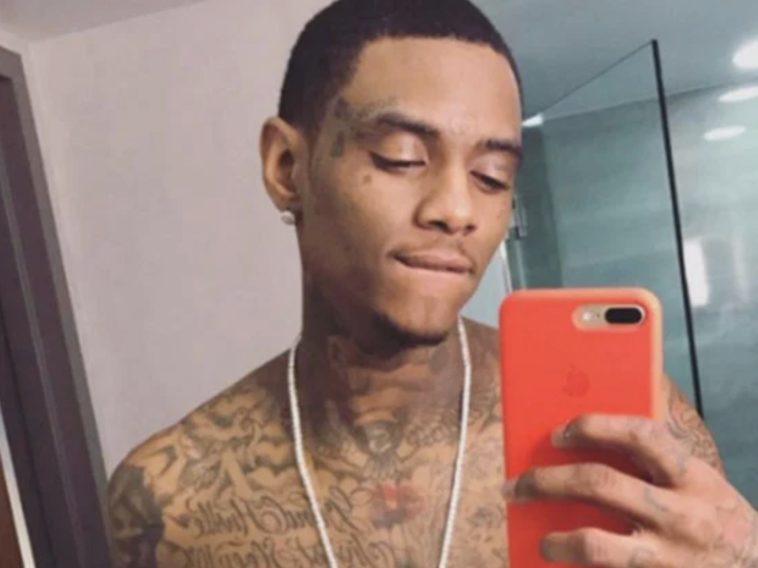 149 Views
Comments Off on Soulja Boy Credits Himself W/ Popularizing BAPE
Soulja Boy Credits Himself For Fashion Influence
Soulja took to Twitter to make sure followers know he's the reason people are wearing BAPE. The Japanese streetwear brand has made waves in all facets of culture, but Soulja Boy wants his credit for bringing it to hip-hop.
"I made these nigg*z wanna wear BAPE"
Soulja Boy Drops Big Facts
The Atlanta native wants all the flowers. The hip-hop star has come forward to make a flurry of claims and statements proving he might be one of the biggest groundbreaking rap artists the music biz has ever seen.
Big Drako went to his Twitter page once again and didn't hold back. SB suggested in addition to being the first rapper on YouTube 15 years go, he also has enjoyed modern day success without the support of a label.
"I was the 1st rapper on YouTube. Ever. In life. In history. … I was the 1st rapper on twitch. … I made the whole new rap game and music industry what it is today … have over 5 major record deals on the table as we speak because of she make it clap. Im 100% independent and not signed to anyone. … 2006. I started it. Legend."
Soulja Boy's first-ever YouTube video dates back to March 15, 2006.
Soulja Boy Is Ready To Fight Randy Orton
Recently, Soulja Boy sparked some serious drama with WWE star Randy Orton. RO was quick to respond to SB's public disses with some insults of his own by taunting Soulja for his height and calling him an infant that needed to go to bed. The latest slew of tweets between the two celebrities was only a continuation of their earlier clash on social media, when SB described the wrestling sport as "fake."
"WWE scared of me. And Randy organ p*ssy. They big cap Billed cap use somebody else name for ratings. I knew they was too fake to have me there I'll slap the shit out dude live."
"You a b*tch @RandyOrton and I mean that 💯 p*ssy."
Soulja Boy Says Rap Game = Fake
On March 2, 2021, Soulja Boy went to Twitter with some shade to call the rap game more fake than WWE. Stars such as Randy Orton and T-BAR responded shortly after and shut Soulja Boy down, calling him out for his words.
"Rap game faker than WWE"
'Crank that' came out in '07 you had a hell of a year. Serious $. Hats off to ya my dude. Here's the thing tho… I like rap. I bump that sh*t all day whether it's tunechi, meek, JZ…but you call what I do to survive, fake? F*ck that. Come to my world and say that. Dare ya"