New York rapper Nicki Minaj is making history. The superstar's "Anaconda" music video has just put her in elite company.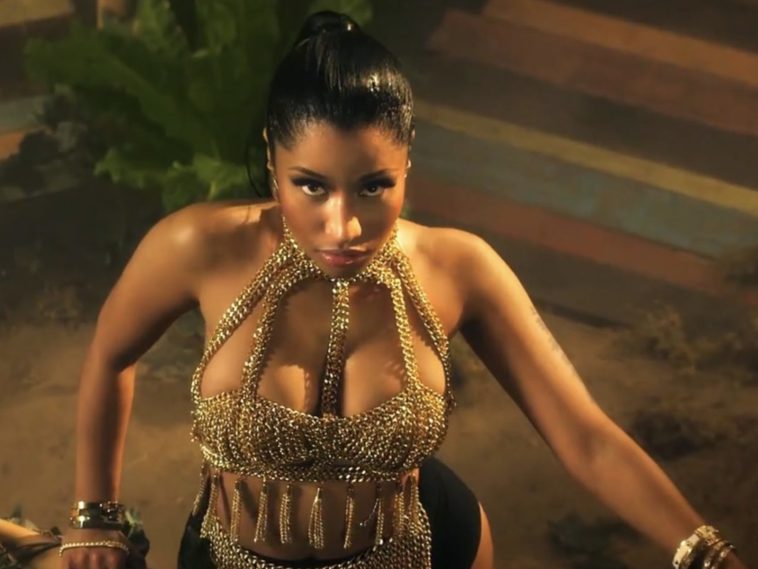 @sohh @sohhdotcom

119 Views
Comments Off on Nicki Minaj Becomes First Female Rapper To Reach 1 Billion YouTube Views
Nicki Minaj Is The First Female Rapper To Reach 1 Billion Views
"Anaconda" passed 1 billion views on YouTube on Saturday. She's the first female rapper to accomplish such a feat on a solo track and now has six music videos with over the billion view mark, joining Katy Perry and Rihanna as the only female artists to do so.
Nicki Minaj's "Anaconda" video was record breaking since the first day it was released on YouTube. Directed by Colin Tilley and filmed within two days in Los Angeles, the hyper-sexual visual premiered on VEVO via YouTube on August 19, 2014. Nicki shared it at midnight and 19.6 million views later, it became the most watched video within a 24-hour time frame on the platform. (REVOLT TV)
Nicki Minaj + Blac Chyna Link Up
Earlier this year, Onika hit up her Instagram page with a priceless look at herself and longtime friend Blac Chyna. The flick appears to feature them hanging out together in a car.
"Brought out the pink 🐑 tuhday 🎀@blacchyna"
The post sparked a few comments section reactions from Chyna and vixen Cuban Link.
"🏆" -Blac Chyna
"😍😍😍" -Cuban Link
Chyna made sure to also share the same moment on her IG page.
"Barbie & Chyna Doll 🎀 @nickiminaj"
Nicki Minaj's Adorable Son Revealed
A few days prior, Minaj hit up Instagram with some must-see shots. The last swipe on her slideshow featured super gushy footage of Minaj's baby boy.
"PapaBear thank you so very much for choosing me to be your mama 🎀🦄🙏 Wishing you guys a happy & prosperous New Year. Thank you for your love & support throughout this journey. It's meant so much to me. Becoming a mom is by far the most fulfilling job I've ever taken on. Sending love to all the superhero mothers out there. Big hugs to all the women who have been pregnant during this challenging time."
The adorable pics sparked a flurry of celebrity co-signs from music icon Diddy to Brooklyn rapper Young M.A.
"🙏🏿" -Diddy
"Blessings 🙏🏽 ya twin already" -Young M.A
"💙The Best Job. So Happy for you" -Bryson Tiller
"💙💙💙💙💙🤗" -Lauren London
"So cute💙💙💙" -Toya Johnson
"OMGG THOSE CHEEKS HES PERFECT" -Tinashe
"OMG!! So cute 😍😍😍💙" -Emily B
"Sending love to ya family! God Bless y'all! 🙏🏾" -Big Sean
Nicki Minaj Dishes On Pregnancy + Giving Birth
In late December 2020, the Queens native went to her Twitter page and didn't hold back on telling all. Nicki tweeted about everything related to her tummy throughout a publicized pregnancy and how she's handling her current mommy duties.
"[Did the baby kick/play a lot or was he calm @NICKIMINAJ I have so many questions] He used to kick me so hard every night at the same time if I didn't get up & walk with him. He had a full personality in my tummy & knew how to get his way. It was so intriguing to me. He does the same thing now. 🥳"
"[Did your water break at home and what was that experience getting to the hospital ? Was zoo scared??] Yes. I was butt naked. Just got out the shower & I asked him to rub my back. As soon as I started scooting over to him in the bed I just felt the water start coming out. I was weirdly calm & I quietly said "omg, I'm about to be in labor" He was very scared & I was laughing @ him."