Philadelphia rapper Lil Uzi Vert and girlfriend JT are stronger than ever. The City Girls star went to social media to reveal how he's been showing his love.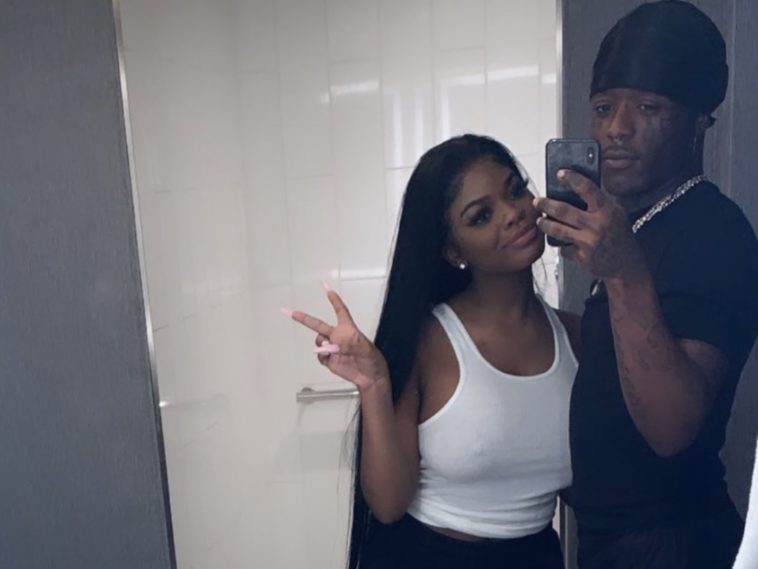 129 Views
Comments Off on Lil Uzi Vert Spoils JT W/ A $60K Louis Vuitton Purse
Lil Uzi Vert Spoils JT
The "Throat Baby" crooner revealed Lil Uzi dropped $60,000 on her at the Louis Vuitton store. She sent him a whole lot of love back with a heartfelt message and made sure everybody knew their relationship is real and lasting.
"Thanks for spoiling me, treating me like a queen, the consistency, the things behind the scenes! You always doing your big one for me!😝 Making it harder for the next exclusive lurkin🐊🐱"
Vert made sure to sneak into the comments section to acknowledge just how much JT means to him.
"Your friendship and love is worth more than ALL THIS STUFF… 🥰Thank you . just thank you ❤️✅" -Lil Uzi Vert
"🔥🔥" -Yung Miami
Southside Reveals Offset Tried To Rob Lil Uzi
808 Mafia boss Southside has a message for Lil Uzi Vert. The production icon recently went to social media to reveal who he saved the rap superstar from getting robbed by and also drop some threatening words.
Southside went on Instagram Live to go straight at the Philadelphia rapper. He revealed he stopped Migos rapper Offset from robbing Lil Uzi Vert, and also threatened the Eternal Atake star.
"Aye, Uzi don't address nothin' to my bi*ch, my n*gga. You handle your bi*ch, you stay on your side… You ain't got one more time to say nothin' to my bi*ch, n*gga. I promise you, I'ma punch your teeth out your mouth. Don't say nothing else." "If you don't like my bi*ch, don't like my bi*ch. Let them do them. I don't get in they shit, don't get in they problems. Stay the little weirdo you is, n*gga. Keep rocking purses. Keep doing that bi*ch sh*t you be doing. I'm the same nia that saved you from getting robbed from Offset and them. Don't forget that."
Lil Uzi Vert Goes Live With City Girls
Southside's rampage came after Lil Uzi Vert went to Live as well with Florida rap duo City Girls, which features the producer's baby mama Yung Miami and JT, who Uzi has been dating officially since February 2021.
Lil Uzi said her real name, Caresha, on the Live, which sent social media into a frenzy. Many said he was being disrespectful to her and JT, however, he's since said he was just playing around.
"I never treated a woman how I treat jt I will literally die for her was just playing ….. y'all dragging it"
Lil Uzi Vert took to Twitter to say he was kidding.
"That's my gf best friend I was playing with her she always curse me out"
Love For JT
The Grammy-nominated rapper is deep in love with the JT and wants the world to know. He went into his R&B bag on social media, serenading his lady with Musiq Soulchild's vintage hit "Dontchange." Lil Uzi Vert went to his Instagram Story to sing to his girlfriend JT, hitting her with his best Musiq Soulchild bars. The normally brash female MC was a little embarrassed, though, covering her face while her man expressed his feelings.
"I'll love you 'til your hair turns grey…"