Southern rapper Lil Nas X is low-key enjoying all the drama his Satan-themed sneakers have created. After going with a playful fake apology, the "MONTERO" hitmaker has upped the ante by coming through with some more silliness connected to his human blood sneaker collaboration.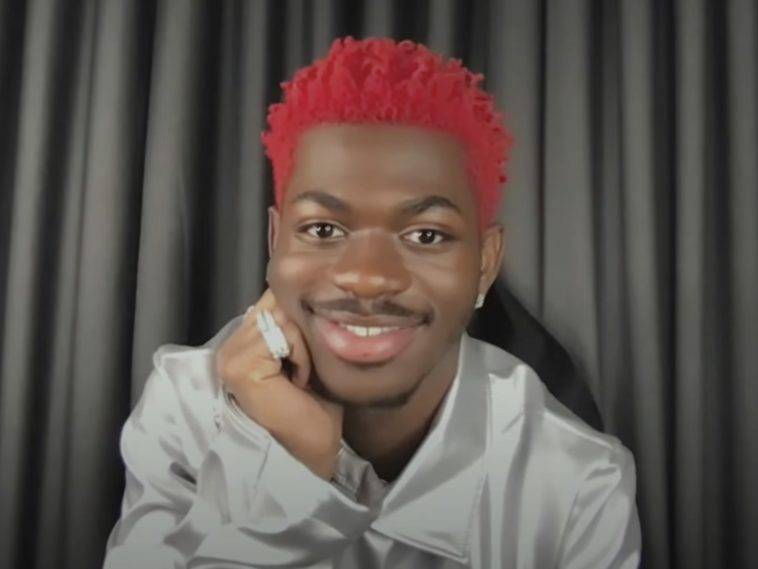 @sohh @sohhdotcom

129 Views
Comments Off on Lil Nas X Keeps Trolling Everyone W/ His Satan Kicks
Lil Nas X Keeps Trolling
X returned to Instagram with the ultimate troll moment. Lil Nas joked about scrapping his controversial sneakers and going with a pair of kicks in collaboration with super Christian-based fast food franchise Chick-fil-A.
"we have decided to drop these to even the score. d*mn y'all happy now?"
Lil Nas X Apologizes For 'MONTERO'
This past Sunday, X went to his social media pages with a video statement. Instead of trolling or embracing the drama, X appeared to take a moment to clear the air and share his true feelings.
"I see everybody's been talking about this shoe and I just want to come forward and say," X said before cutting into his actual music video and giving fans the ultimate trolling moment. However, he did put "IM SO SORRY" in the pinned comments and shared his real apology which was a link to the "MONTERO" music video.
The drama ultimately stemmed from Nas' new sneakers containing actual human blood in them.
The classic Air Max '97's have been revamped by collaborators MSCHF with the underworld in mind, coming in a limited edition stock of 666 pairs, each individually numbered "x/666" in red embroidery. The kicks will also contain 66 CCs of red ink, as well as one drop of human blood. Bible scripture Luke 10:18 is also emblazoned on the side. The passage references Satan's banishment from heaven. There are also upside-down crosses and a pentagram attached to the shoe laces, as well as printed on it's sole. (Page Six)
The Must-Watch 'MONTERO' Music Video
Lil Nas X's new "MONTERO (Call Me by Your Name)" music video dropped everybody's jaw. In the must-see visual, he went downright sinful going straight for the devil in the video and dressing himself up in all sorts of things, including a snake.
He's also Adam in the new Garden of Eden, i.e., "Montero," a glimmering lavender angel, and a pole-dancing demon, and all of that happens before Lil Nas X gives Satan himself a lap dance in boxer briefs and thigh-high boots, murdering him and taking his rightful place on the throne of hell. 2021 is here, purgatory is (almost) over, and Lil Nas X is our Dante. Don't believe us? We didn't even mention the part where he seduces himself dressed as a giant snake. Go look, and listen, for yourself. (Vulture)
Fans reacted with a lot of support for the new visuals in his comment sections.
"U DID IT AGAIN STOP BEIN SUCH A KING😳😳😳😍"
"Marge Simpson 😍❤️ lemme stop 😭 ❤️"
It's the scene when you was dancing on the devil for me. Bae you bodied the entire video! 😍🤝
Lil Nas X Is Proud Of Being Desperate
LNX doesn't care what the haters have to say. Recently, X went to social media to address those who call him desperate for the ways he promotes his music, which usually entails posting about it a lot online and asking for fans to stream it.
"i hate when people tell me i'm desperate for how i promote my music. like yes bi*ch i am desperate, i do not mind being desperate when it comes to my dreams."