Vixen India Love has been making waves through every facet of culture, but who is she really? The model has been featured on television, all over social media, and on every big screen. With that being said, here's 5 things you (probably) didn't know about India Love.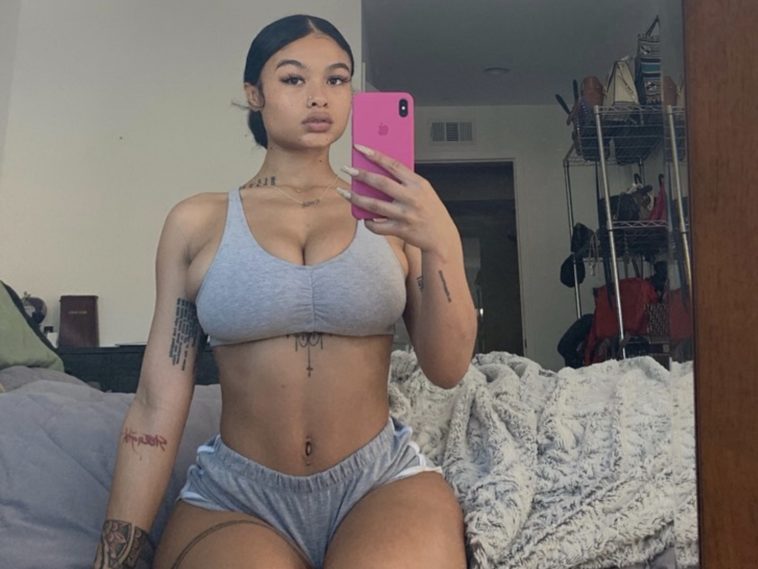 @sohh @sohhdotcom

149 Views
Comments Off on India Love: 5 Things You Didn't Know About "The Westbrooks" Star
1. India Love's Job
India Love is mainly known as a model. Her path to fame can be traced back to a Tumblr account she created in 2011, and she's since gone viral. She's modeled for music mogul Rihanna's Savage X Fenty as well as many other brands and has amassed 4.7 million followers just on Instagram.
2. Big Screen Debut
Besides modeling, India Love has made waves on the big screen. Love really blew up and rose to fame in 2015 when her reality show "The Westbrooks", also featuring her sisters Brooke, Bree, Crystal, and Morgan first premiered.
3. Who India Love Has Dated
India Love has dated a pretty extensive list, from Justin Combs, to Game, to Lil Yachty, Rich the Kid, Rick Ross, Brandon Wimberly, Sheck Wes, and many more. Love also dated Cliff Dixson, friend of NBA superstar Kevin Durant that lost his life to gun violence in 2019.
4. India Love + DaBaby
India Love also caught the attention of Charlotte rap superstar DaBaby, who gushed over a TikTok she posted. Love went online with a major thirst trap, and the hip-hop heavyweight was all for it and even reposted it to his Instagram account.
5. Social Media Influence
In her free time, India Love stays hitting the gym. As a social media personality, she continuously goes online to show off her workout goals and blow everybody's mind. This has helped Love achieve the fame she has now as well, in addition to her extensive career on television.