Indiana rapper Freddie Gibbs is in his music bag. The hip-hop star has blessed fans with the visual treatment to his new "Big Boss Rabbit" single.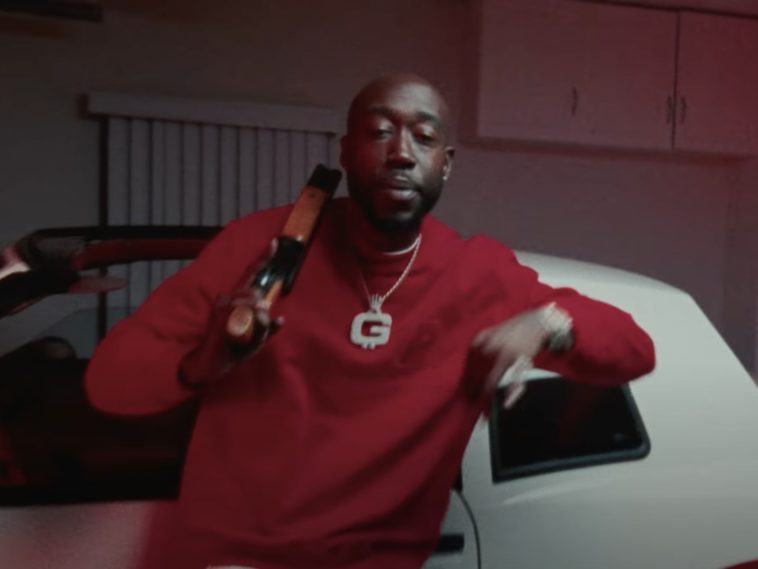 @sohh @sohhdotcom

99 Views
Comments Off on Freddie Gibbs Gets Jump On Easter W/ 'Big Boss Rabbit'
Freddie Gibbs Gets Jump On Easter Bunny
Just in time for Good Friday, Fred came through clutch with both a new tune and music video. Clocking in at just under three minutes, the visual features Freddie rapping around his whip, vixen and plenty of cannabis smoke.
""Big Boss Rabbit" out now Link in Bio 🐰🚂"
Freddie Gibbs Has Some New Music Coming
Earlier in the week, the "Something To Rap About" star took to Twitter to ask followers if they wanted some new heat. FG only previewed album art and the beat for his song, which samples legendary rapper Nas' "You're Da Man".
"Drop some 🐰 if you want some new big rabbit this week

Animation by @LAMBOLAMBO Graphic by @matthuedraeger

#BIGBOSSRABBIT"
Nas' classic "You're da Man" is off his unforgettable 2001 Stillmatic album.
Freddie Gibbs' Movie Role Is A Familiar One For Him
Grammy-nominated rapper's profile keeps getting bigger. After his album Alfredo earned critical acclaim and Best Rap Album consideration, the Indiana native is set to make his Hollywood movie debut this year.
Freddie Gibbs recently finished filming Down with the King, in which he portrays the main character. He plays a rapper named Money Merc who is looking to get out of the music industry and live a simpler life as a farmer.
The news of Gibbs' acting debut, Complex can reveal, comes just as principal photography on the film has wrapped. The Alfredo rapper portrays Mercury Maxwell, a rapper who goes by the name Money Merc and is looking to leave hip-hop. As he's sent by his manager to a house in the Berkshires to record his next album, Maxwell instead forms a bond with his farming neighbor and announces his retirement. After his focus shifts from rapping to farming, Maxwell's manager is determined to get him back into the music scene. (Complex)
Freddie Gibbs also went to his Instagram page to confirm the major news.
"🎥🐰👑"
Filmmaker Give FG His Props
Down with the King writer/director Diego Ongaro praised Gibbs, who helped develop the Money Merc character from his own experience as an artist.
"If you know Freddie Gibbs as a rapper, get ready to see his name on the big screen a lot more in the future. His acting talent is undeniable."