Former President Barack Obama is a big fan of rap legend JAY-Z and he's not afraid to prove it. The renowned politician proudly revealed his favorite verse and track by Hov, along with reciting the line for viewers.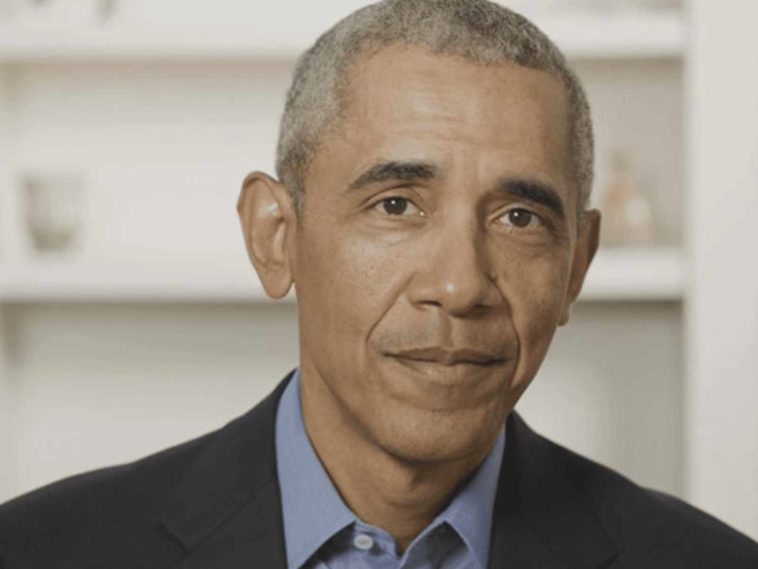 @sohh @sohhdotcom

129 Views
Comments Off on Barack Obama Names The JAY-Z Verse He Knows By Heart
Barack Obama Names His Favorite JAY-Z Verse
Obama shared that his favorite verse came from the track, "My 1st Song" from Hova's eighth studio album, "Treat my first as my last and my last as my first and my thirst is the same as when I came." Barack explained that the song was special to him because it deals with struggling to make something you're working towards happen. He admitted he listened to it often during his first presidential run.
"And I actually kept on listening to that song during the presidency because it was a reminder that–even when you do make it–having a little bit of that sense of still being hungry, still having to work hard, still having to prove something, that's what keeps propelling you forward." (Complex)
Jay-Z Shows Respect To Barack Obama
In September 2012, JAY-Z spoke out on his admiration for Obama while he was President and why despite his dislike of "politics," he respects Obama for his accomplishment as the first Black head of state.
Asked for his take on government, Hovi admitted he does not place effort into analyzing the political game.
"I don't even like the word politics. It implies something underhanded and I think we need less government," Jay-Z told MTV News while he walked the record carpet at his 40/40 Club in Manhattan to celebrate the release of the "NBA 2K13" video game, a title which he executive produced. While a rapper in office may seem far-fetched, Jay's close relationship with President Barack Obama led many to wonder if the music mogul has his sights set on public office. But Jay isn't so turned on by the idea. "To be honest with you I think a lot of people are serving their own agendas, so they just argue back and forth and they think about their next term," he said. "And it's more about themselves than about the people. They're servicing the people, but we rarely get anything done because they're going back and forth with whatever they're doing, so I'm not really into politics." (MTV)
Barack Obama Sparks Rumors On Jay-Z + Beyoncé's Twins
In June 2017, Obama was working his social media overtime. New speculation developed over the former head of state possibly hinting at the sex of Jay Z and Beyoncé's twins.
In a video clip where President Obama applauds Jay for his Songwriters Hall of Fame induction, he made a reference to twins and them possibly being girls.
"I like to think Mr. Carter and I understand each other. Nobody who met us as younger men would have expected us to be where we are today. We know what it's like not to have a father around, we know what it's like not to come from much, and to know people who didn't get the same breaks that we did. So we try to prop open those doors of opportunity so that it's a little easier for those who come up behind us to succeed as well. … Jay and I are also fools for our daughters although he's going to have me beat once those two twins show up."
Barack Obama Reveals His Favorite TV Shows
In December 2020, Obama hinted at some diverse tastes in his TV habits. Naming Better Call Saul, The Good Place, Watchmen, and The Boys as some of his top shows.
"Better Call Saul, because of its great characters and examination of the dark side of the American dream. The Good Place — it's a wise and sweet combination of goofy comedy and big philosophical questions. And Watchmen and The Boys, for how they turn superhero conventions on their heads to lay bare issues of race, capitalism and the distorting effects of corporate power and mass media."